Kanye West Goes Off On Kris Jenner Over His Children With Kim Kardashian, Ray J Jumps In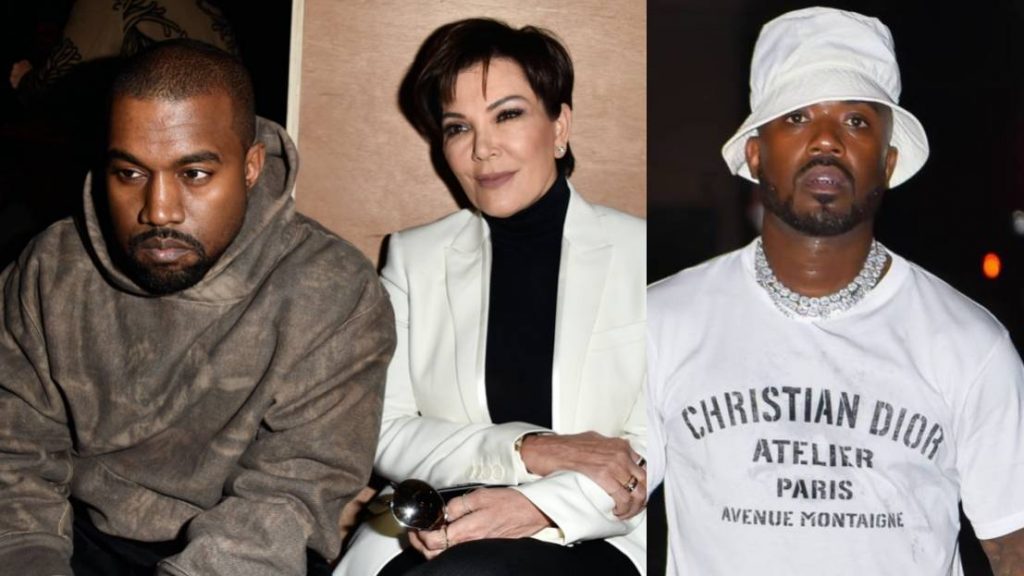 Kanye West is using social media to come after his former mother-in-law Kris Jenner again — but this time, Kim Kardashian's other ex Ray J has joined the conversation.
On Thursday night (September 1), the Yeezy Gap creative shared a since-deleted Instagram post targeting Jenner for apparently deciding where their children will go to school.
The post, which you can see below, included a text exchange with Kardashian that read: "From my mom – PLEASE. Tell him to stop mentioning my name. I'm almost 67 years old and I don't always feel great and this stresses me to no end."
Kanye fired back: "Y'all don't have [no say] over my black children and where they go to school. They will not do playboy and sextapes. Tell your Clinton friends to come get me. I'm here." He added in the caption, "God Loves Us."
Kanye got a few suggestions for Kim on where the kids should go to school ? https://t.co/FoC4kxW3kg pic.twitter.com/lA9ViTts5u

— HipHopDX (@HipHopDX) September 2, 2022
Ray J, who made the infamous sex tape with Kardashian that ultimately led to the family's fame in the mid-2000s, evidently took issue with Jenner's demands and had a few words for her, too.
"What about my mom Kris?" he wrote in the comment section. "You telling people false stories about me, making the black man look horrible, for your gain, you introduced me to [founder and co-chairman of the adult entertainment company Vivid Entertainment] Steve HIRSH , you masterminded everything 4 your family, and tried to ruin mine at the same time smh – you don't think all mothers get stressed?
"Or you special huh? – I know it's old and I don't care — this makes me sick – but God had my back and still does."
Ray J has always maintained the sex tape "leak" was planned with both Kardashian and Jenner's knowledge. "I've never leaked anything. I have never leaked a sex tape in my life," Ray J said in a May interview with Daily Mail. "It has never been a leak. It's always been a deal and a partnership between Kris Jenner and Kim and me and we've always been partners since the beginning of this thing."
Last September, Wack 100 claimed he was in possession of a second, "more graphic" sex tape involving Ray J and Kardashian. In the premiere episode of Hulu's series The Kardashians, even Kardashian seemed unsure.
In a clip shared by TMZ, the SKIMS founder discussed the situation with Jenner and sisters Khloé and Kourtney before telling CMO of KKW Brands Tracy Romulus, "I'm 99.9 percent sure [it doesn't exist], but the fact that these people keep saying they have a tape, what if I was fucking asleep and he stuffed a dildo up my ass? I don't know. I don't remember anything. It's completely illegal. Have Marty [Singer] scare the shit out of this guy."
From there, Kardashian called Kanye and got emotional about their son Saint stumbling across an ad touting the second sex tape.
"Over my dead body is this happening again," she told attorney Marty Singer. "I know the right attorneys this time, and I'm not going to let this happen to me again. I have all the time, all the money, and all of the resources to burn them all to the fucking ground."
As for Kanye and Kris Jenner, the G.O.O.D. Music founder has targeted her before. In July 2020, as Kanye was running for president, he went on an epic Twitter tirade and accused the Kardashian-Jenner matriarch of being a "white supremacist." He also nicknamed her "Kris Jong-Un," a reference to the Supreme Leader of North Korea Kim Jong-Un who Forbes ranked as the 36th most powerful person in 2018.