Kanye West, Lil Uzi Vert & Steve Lacy Unveil Matching Tattoos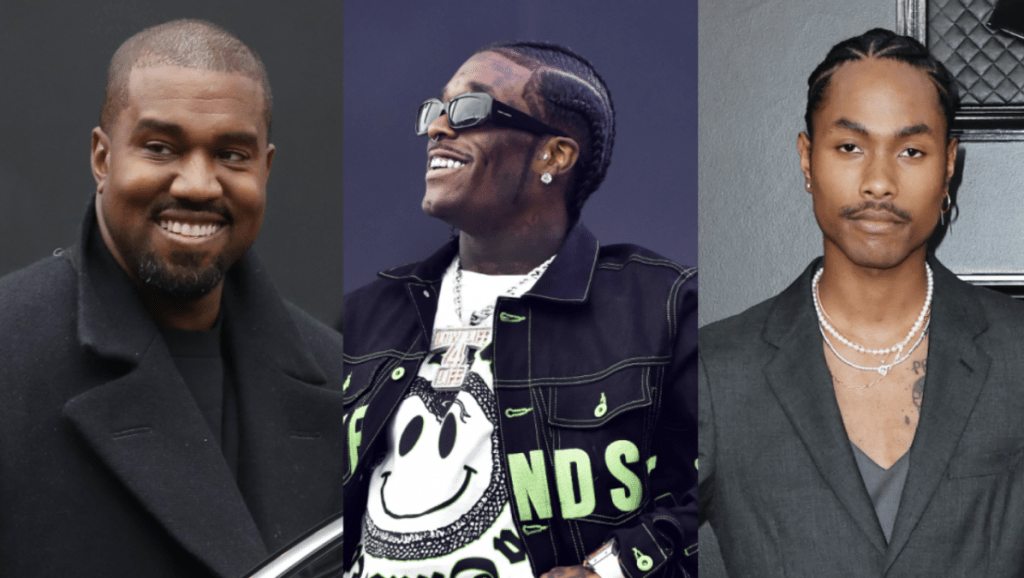 Kanye West, Lil Uzi Vert and Steve Lacy are now all connected forever after getting matching tattoos.
In a post on Lacy's Instagram page on Tuesday (August 9), the trio can be seen unveiling an identical tattoo that reads, "We Here Forever Technically" on their left biceps.
The ink was done by Los Angeles-based tattoo artist Mez Afram, who was also in the photo, and adds to Kanye, Uzi and Lacy's already wide collection of respective tattoos.
View this post on Instagram
View this post on Instagram
It's unclear what inspired the group tattoo exactly, but a clue might be found on Kanye West's Donda 2 track "We Did I Kid," on which he rapped, "We here, you can't deny that we here."
Kanye and Lil Uzi have had a relationship for years and linked up on Travis Scott's braggadocios "Watch" single in 2018.
Yeezy and Lacy, meanwhile, struck up a more recent friendship that dates back to at least the Donda sessions last year. "It was cool," he said of the experience in a recent interview with GQ.
Following the release of Lacy's Gemini Rights album in July, Kanye paid the Internet member the ultimate compliment.
"Album is beautiful," wrote Ye — a fellow Gemini — in an Instagram comment. "One of the most inspiring people on the planet."
Gemini Rights is currently making a splash on the Billboard charts. The album debuted at No. 7 on the Billboard 200 with 34,000 first-week units, while its "Bad Habit" single currently sits at No. 7 on the Billboard Hot 100.