Kanye West Makes Peace Offering To Kid Cudi & Pete Davidson Following Queen's Death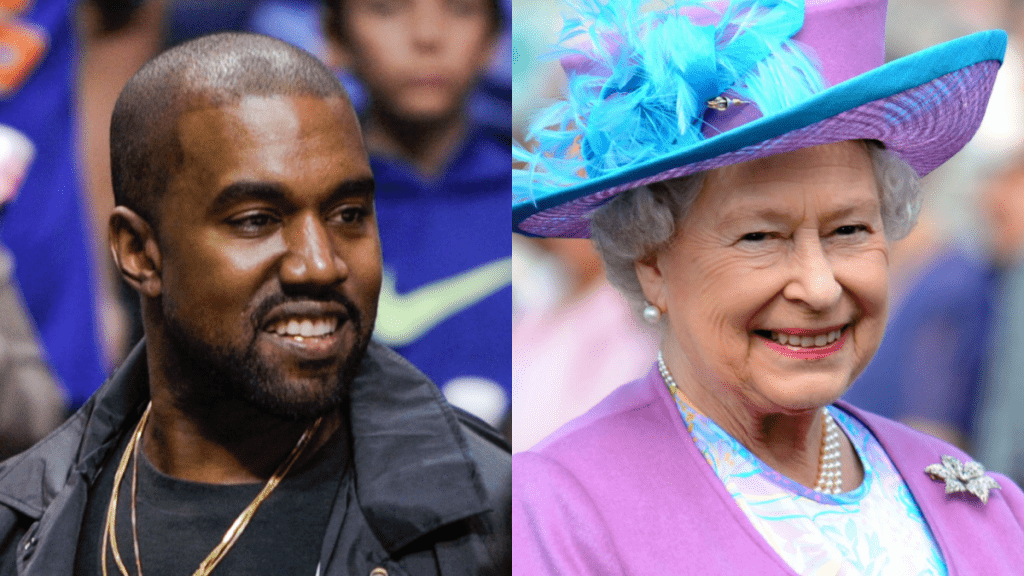 Kanye West is looking to make peace with his some of his enemies following the death of Queen Elizabeth II.
The Queen passed away at age 96 at Balmoral Castle in Scotland on Thursday (September 8). She spent 70 years on the throne, making her the longest-reigning monarch in British history and the longest-serving female head of state in history.
As news of her death traveled the globe, Kanye paid tribute to the Queen on Instagram early Friday (September 9) and was seemingly inspired to extend an olive branch to Pete Davidson, Kid Cudi and adidas General Manager Daniel Cherry, all of whom have faced his wrath this year.
"LIFE IS PRECIOUS," he wrote in an iPhone Note shared to his Instagram page. "RELEASING ALL GRUDGES TODAY[.] LEANING INTO THE LIGHT[.] BEST WISHES AND BLESSINGS TO PETE CUDI DANIEL [CHERRY]."
Ye also posted a black-and-white photo of Queen Elizabeth II with a pair of his futuristic Yeezy shades superimposed on to her face.
View this post on Instagram
Hours later, Kanye deleted the post without explanation and uploaded an amended tribute to the Queen. This time, he didn't mention Davidson, Cudi or Cherry, and opted for more tasteful (and undoctored) photos of the late royal in her younger days.
"LIFE IS PRECIOUS[.] RELEASING ALL GRUDGES TODAY," he wrote instead. Davidson, Cudi and Cherry have yet to respond.
View this post on Instagram
Kanye West has launched repeated attacks on Pete Davidson throughout 2022 over the comedian's fling with his ex-wife, Kim Kardashian. (The couple reportedly broke up in August after nine months of dating.)
The Yeezy mogul threatened to "beat Davidson's ass" on his "Eazy" collaboration with The Game and portrayed his decapitation in the song's video, while continually referring to him as "Skete" on social media.
Most recently, he taunted the SNL star after it was reported he has been in trauma therapy over "the attention and negativity coming from Kanye," according to PEOPLE.
"Ask Pete how those tattoos of my kids doing in the trauma unit," he wrote on Instagram earlier in September, referring to the comedian inking the initials of Kanye and Kim's four children on his neck.
Once a close friend and collaborator of Mr. West, Kid Cudi's relationship with Davidson has placed him in the firing line of Kanye's attacks. In February, the Chicago rap icon publicly cut Cudi from his Donda 2 album over perceived disloyalty.
The pair traded shots in the ensuing months, with Kanye mocking Cudi's disastrous Rolling Loud Miami performance via a fake New York Times newspaper cover declaring Pete Davidson "dead" in August.
"Kid Cudi meant to play funeral but fearful of bottle throwers," read the subheading, poking fun at the Cleveland native storming off the stage early after being pelted by objects from the crowd.
During an interview with Esquire later that month, Cudi said it will take a "miracle" to repair his relationship with Kanye while admitting their feud has taken a toll on his mental health.
"Do you know how it feels to wake up one day, look at your social media, and you're trending because somebody's talking some shit about you?" he said. "And then you got this person's trolls sending you messages on Instagram and Twitter? All in your comments?
"That shit pissed me off. You fucking with my mental health now, bro … If you can't be a grown man and deal with the fact that you lost your woman? That's not my fucking problem."
As for Daniel Cherry, the adidas executive has been the primary target of Ye's social media attacks of late amid allegations of the sports giant plagiarizing his Yeezy designs and failing to deliver on a promise of opening physical stores for their collaborative line.
The billionaire rapper has relentlessly roasted Cherry's fondness for wearing fedora hats and, most recently, created an effigy of him at his Donda Academy school in Los Angeles. "He's finished!" one student shouted while hoisting the life-sized doll in the air.