Kanye West Makes Runway Model Debut At Balenciaga Paris Fashion Week Show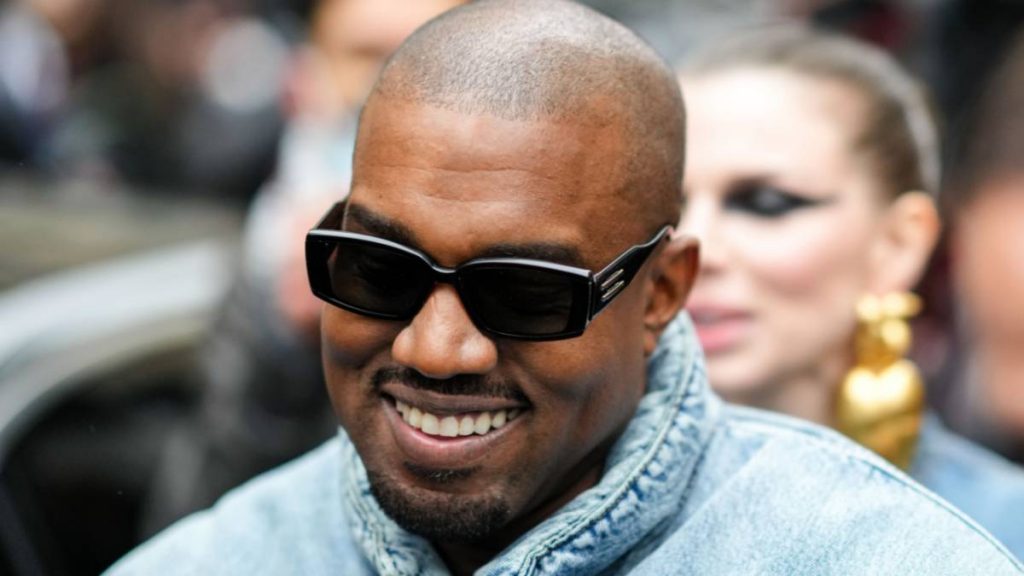 Paris, France – Kanye West has added another level to his ever growing relationship with the world of fashion after making his runway debut as a Balenciaga model.
Ye was tapped by the high-end fashion house's creative director Demna Gvasalia to represent their Spring/Summer 2023 collection at Paris Fashion Week on Saturday night (October 1).
The rapper opened the show, walking down a mud-covered runway at the Parc des Expositions in an outfit that did not stray too far from his recent look of choice for public appearances.
According to Vogue, the all-black motocross-meets-military separates which West rocked with a pair of normcore boots were a symbol of Balenciaga's dedication to do away with traditional fashion industry labels.
View this post on Instagram
"I've decided to no longer explain my collections and verbalise my designs, but to express a state of mind," said Demna of the new collection in his press notes. "Fashion is a visual art and all we need is for it to be seen through someone's eyes. You either like it or not."
Kanye shared a still of him modeling the Balenciaga ensemble on Instagram along with a simple yet menacing caption that read: "WAR," likely aimed at adidas and Gap.
View this post on Instagram
Ye's runway look also draws parallels to his recent collaboration with Demna on the Yeezy Gap Engineered by Balenciaga collection, released earlier this year. The 25-look lineup was the second drop under West's 10-year deal with Gap.
While Demna was the first major collaborator Yeezy brought into his situation with the retailer, it was not their first time working together. They have also collaborated for merch on the past, including the items made available around his Donda and Donda 2 projects.
While his relationship with Demna and Balenciaga remain intact, Ye has since ended his partnership with Gap. The separation came after claims from the artist that the company was copying designs created for his collection and selling them at a lower price point alongside the brand's traditional offerings.
"[They] priced my stuff at $200 and above their whole price point normally and then did the exact shirt for $20," Ye told CNBC. "Also, they did pop-ups and I signed on with them because in the contract they said they were gonna do stores and they just ignored us about building stores constantly.
"It was very frustrating," he continued. "It was very disheartening because I just put everything I had [into it]… Everyone knows I'm the leader, I'm the king. So a king can't live in someone else's castle. A king has to make his own castle."
Since parting ways with Gap, Ye has also been increasingly vocal about the end of his previous partnership with adidas. Taking to Instagram, Ye called out adidas Originals' senior vice president and global general manager, Torben Schumacher, for allegedly stealing his designs and stopping future business plans.
"Who are the real decision makers at adidas?" he wrote. "Torben is a fucking idiot. Torben stole my designs. adidas stole my designs. They did the Balenciaga collaboration without my knowledge and then stopped my Balenciaga Gap shoes from going to market. Nobody call me and ask me if I'm sleeping. It's war. We deaded Gap now it's adidas time."
He added in the caption: "WAR TIME MY FAVORITE TIME."
Ahead of his surprise runway walk at Paris Fashion Week, Ye was spotted in London earlier this week, where he took in the Burberry's Spring/Summer 2023 show with Naomi Campbell and UK rapper Stormzy. Later that evening, he previewed three new songs with British singer/producer James Blake during the fashion show's afterparty.
Watch Balenciaga's Summer 2023 Collection show — featuring Kanye's cameo — in full below.