Kanye West Makes TikTok Debut With 'Jesus Is King' Reminder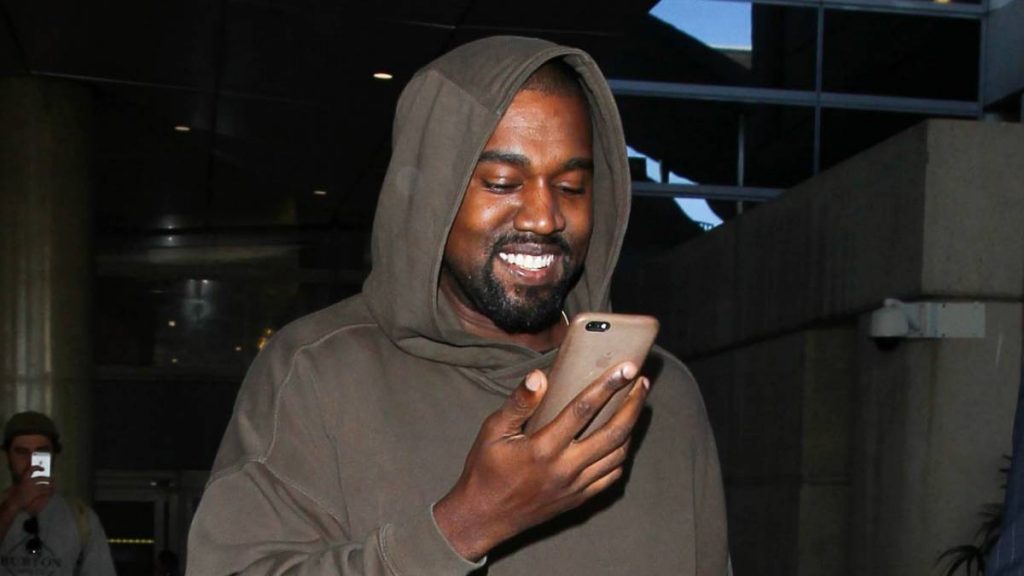 Kanye West may soon be bringing his renowned social media antics to TikTok.
The Chicago rap icon joined the popular video platform over the weekend, setting up a verified account under his legally-shortened name of "Ye." He wasted little time in opening his account as he uploaded his first TikTok video on Sunday (September 18).
The almost three-minute-long clip shows Kanye riding in the passenger seat of a car while songs from his 2019 album Jesus Is King blare through the vehicle's speakers, including "Selah," "Closed on Sunday" and "God Is."
The caption-less video has already racked up over 680,000 plays and almost 170,000 likes, while Kanye's TikTok account itself has over 210,000 followers. The Donda rapper himself has yet to follow anyone.
@ye

♬ original sound – Ye
Mr. West posted the same in-car footage on his Instagram Stories, along with videos of him playing classic soul and gospel songs from Ray Charles (who he famously sampled on 2005's "Gold Digger"), Stevie Wonder, Bill Withers and Sam Cooke, as well as country star Chris Stapleton.
It was a significantly tame start to Kanye's TikTok career considering his history of outspoken — if not controversial — posts on social media. In recent weeks, the billionaire mogul has been airing out his grievances with adidas and Gap, partners of his Yeezy fashion empire. (Ye terminated his 10-year deal with the latter last week.)
Pete Davidson, who up until August was dating his ex-wife Kim Kardashian, former close friend and collaborator Kid Cudi, and adidas General Manager Daniel Cherry have also drawn Kanye's ire this year, although the G.O.O.D. Music founder extended an olive branch to all three following Queen Elizabeth II's death earlier this month.
"LIFE IS PRECIOUS," he wrote in an iPhone Note shared to Instagram. "RELEASING ALL GRUDGES TODAY[.] LEANING INTO THE LIGHT[.] BEST WISHES AND BLESSINGS TO PETE CUDI DANIEL [CHERRY]."
While it remains to be seen how Kanye West will wield his TikTok account, one online trend he may not be joining anytime soon is NFTs (non-fungible tokens). In January, the 44-year-old posted a handwritten note on Instagram declaring his intent to build "real" things, rather than virtual products for the metaverse.
"My focus is on building real products in the real world," he wrote in marker pen. "Real world real food real shelter[.] Do not ask me to do a fucking NFT. Ye ask me later."