Kanye West Reportedly 'Sad But OK' As Kim Kardashian Divorce Looms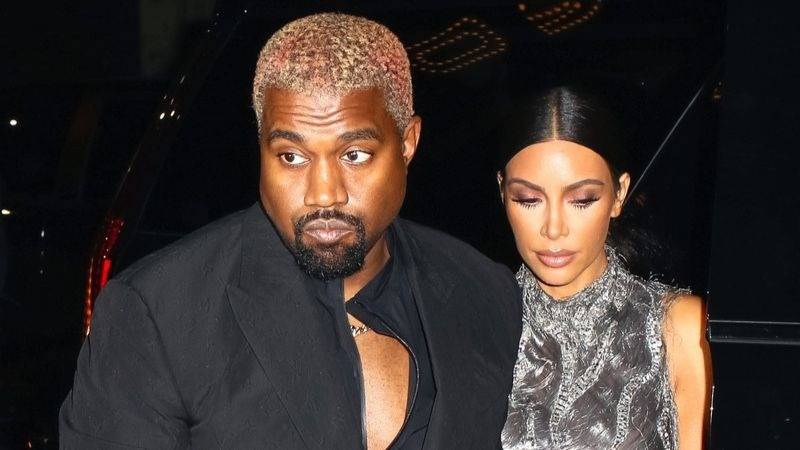 The news Kanye West and Kim Kardashian are reportedly headed for divorce isn't exactly shocking. The famous couple has been living apart for months — with Ye holed up at his sprawling Wyoming ranch and Kardashian at home in Los Angeles.
According to PEOPLE magazine, Kanye has accepted their divorce is imminent, but Kardashian has yet to file the official paperwork.
"He knows that she's done," a source said. "She has had enough, and she told him that she wants some space to figure out her future. He's OK. He's sad, but OK. He knows the inevitable will happen, and he knows that it's coming soon."
Kardashian has reportedly hired famed divorce attorney Laura Wasser, however another source says Kardashian is "waffling."
View this post on Instagram

Kanye wed the Keeping Up With The Kardashians star in 2014 and had four children with her. But signs pointing to trouble in paradise were ramped up during Ye's unsuccessful bid for the presidency in 2020.
During his first campaign rally in South Carolina, he tearfully divulged some very personal information about their relationship and continued to tweet off the rails. Not only did he insinuate his wife Kim Kardashian cheated on him with Meek Mill, but he also suggested mother-in-law Kris Jenner was a white supremacist, claimed he'd been trying to divorce Kardashian for a year and said the Kardashians were trying to have him committed.
Last July, Kardashian publicly addressed his bipolar disorder with an Instagram, asking for compassion.
"As many of you know, Kanye has bi-polar disorder," she wrote in part. "Anyone who has this or has a love on in their life who does, know how incredibly complicated and painful it is to understand. I've never spoken publicly about how this has affected us at home because I am very protective of our children and Kanye's right to privacy when it comes to his health.
"But today, I feel like I should comment on it because of the stigma and misconception about mental health."
Despite the family's best efforts, Kanye refused to get treatment and their relationship continued to unravel. A source told Page Six, "Kim got Kanye to go up there [Wyoming] so they could live separate lives and quietly get things sorted out to separate and divorce. She's done.