Kanye West Reveals His Pick For 'Best Song In The History Of Music To Date'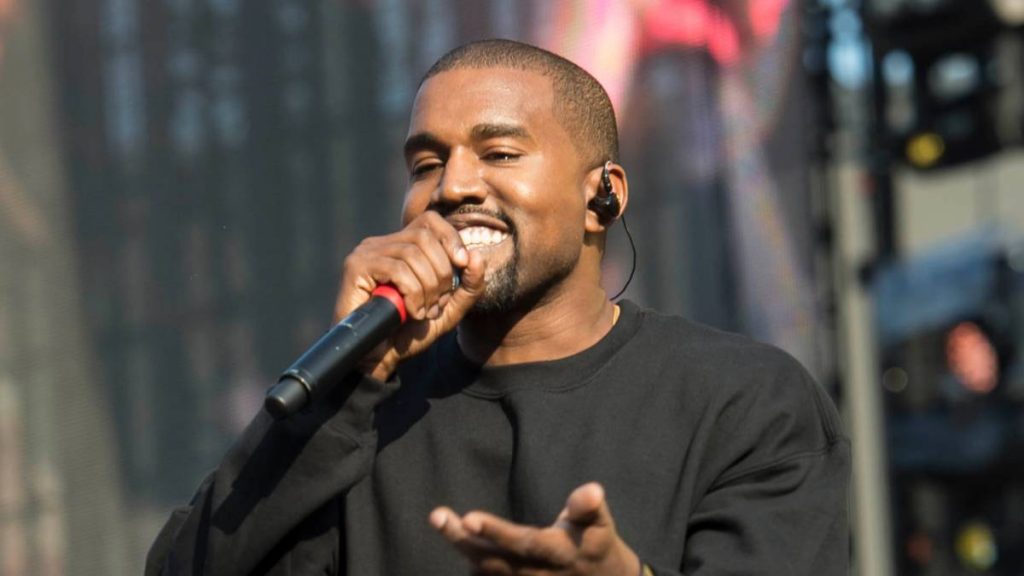 Kanye West has revealed his pick for the best song ever made.
During an Instagram posting spree on Sunday (September 4), the Chicago rap icon paused his attacks on adidas executives to heap high praise on WizKid and Tems' "Essence."
"Best song in the history of music to date," he wrote next to a screenshot of him listening to the track on Apple Music.
View this post on Instagram
Both Wizkid and Tems reposted Kanye's post on his Instagram Stories, while the likes of Naomi Campbell, Tech N9ne and producer Digital Nas co-signed his lofty praise.
"YES !!!! THANK YOU AT @kanyewest @wizkidayo @tems," Campbell wrote in the comments section. Tech added: "Thank you for this energy! Felt great!"
Released in October 2020 as the fourth single from WizKid's Made In Lagos album, "Essence" went on to become a global hit. In the U.S., the sensual collaboration debuted at No. 9 on the Billboard Hot 100, becoming the first Nigerian song in history to appear on the chart.
Despite losing out at the 2022 Grammy Awards, the song won various other awards and has since been certified double platinum by the Recording Industry Association of America (RIAA). An official remix featuring Justin Bieber was later released, while DaBaby also put his spin on the Afrobeats record.
Kanye West also showed love to DJ Khaled's "GOD DID" and Future's "WAIT FOR U" on Instagram, calling them the best songs of 2022 so far.
"Song of the year next to Wait For You," he wrote alongside a screenshot of him playing Khaled's star-studded collaboration.
View this post on Instagram
Taken from DJ Khaled's latest album of the same name, "GOD DID" boasts guest appearances from Lil Wayne, Rick Ross, John Legend and Fridayy, but it's JAY-Z's almost four-minute verse that has been stealing the headlines.
Last week, MSNBC's Ari Melber meticulously broke down Hov's multi-layered rhymes in a special report that was later released on JAY-Z's streaming channels, dissecting his billionaire boasts, drug war references and clever double, triple and even quadruple entendres.
According to longtime engineer Young Guru, the Roc Nation boss recorded the lengthy verse in just one take, although JAY-Z later admitted he "cheated" slightly.
"While we was waiting for [DJ Khaled] to send the beat, we was just playing the [loop] inside the control room, so I was going through it a couple times," he said during a Twitter Spaces. "So I cheated a couple times before I went in the booth."
The Drake and Tems-assisted "WAIT FOR U," meanwhile, topped the Billboard Hot 100 earlier this year and remains a staple on the chart. Taken from Future's I NEVER LIKED YOU LP, the track soared to double platinum status in July.
ATL Jacob, who co-produced the song, revealed it was almost a Kanye West record before Hendrix claimed it for himself.
"What's crazy is before 'WAIT FOR U' came out, that was one of [Kanye's] favorite songs," he told BHighTV in June. "He was like, 'Man, this record crazy!' So we was trying some stuff on it but you know, we just ain't get to the point where we actually finished 'WAIT FOR U.'"
In a separate interview with Complex, Jacob added: "I made it about a year ago … and I knew I was going to give it to Future. Then he skipped it. But we were talking the other day when we were at Drake's house, and he said he skipped it because he knew it was one of his favorites. He said he listened to that beat every day for a month straight … and he knew what he was going to do to it.
"A long time went by like, six or seven months. So I was like, let me try the beat with another artist, since he ain't like it. Then he called me and said, 'Hey, don't ever get this beat out to nobody else. I got a crazy song on it.'"