Kanye West's Yeezy Slams $500K Hammer On Ex-Intern Who Went Rogue On Instagram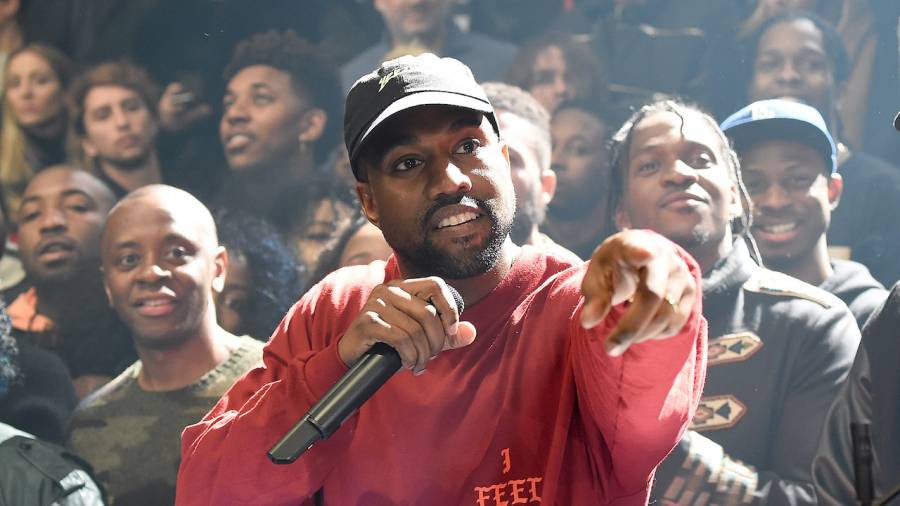 Kanye West's Yeezy apparel company is among the biggest, if not one of the most discussed fashion lines in Hip Hop. Now the company is on the offensive after one former intern allegedly decided to share unauthorized photos on Instagram.
According to The Hollywood Reporter, Yeezy is suing former intern Ryan Inwards after Inwards allegedly violated a nondisclosure agreement which contained a $500,000 liquidated damages provision, per documents filed in Los Angeles County Superior Court on Friday (January 15). The sharing of the confidential photos is seen as a breach of contract in Yeezy's eyes and the company wants to recoup any potential losses. Inwards was an intern for Yeezy from February 2020 until summer 2020.
View this post on Instagram
The non-disclosure agreement Inwards signed prohibits disclosing or disseminating confidential information on social media. According to Yeezy, Inwards shared nonpublic images on the giant social media platform and hasn't removed them even after the company sent multiple cease and desist letters. Yeezy is seeking $500,000 in liquidated damages as well as punitive damages because the company believes Inwards acted maliciously.
Last year, Japanese fabric supplier Toki Sen-I Co. dropped a $600,000 lawsuit against Yeezy after previously alleging the company placed a large order for fleece fabric in June 2018 but never paid for the material.
Ye's desire to keep all Yeezy announcements to himself comes on the heels of him trying to make things work with his wife, Kim Kardashian West. As multiple outlets reported the couple was headed for an "imminent" divorce, the Jesus Is King hitmaker decided to up the ante for Christmas, gifting his wife five 2021 Mercedes-Maybach GLS 600s. The price tag for the extravagant gifts is reportedly over $1 million.