Kendrick Lamar Addresses Kyrie Irving's COVID-19 Stance On 'Mr. Morale & The Big Steppers'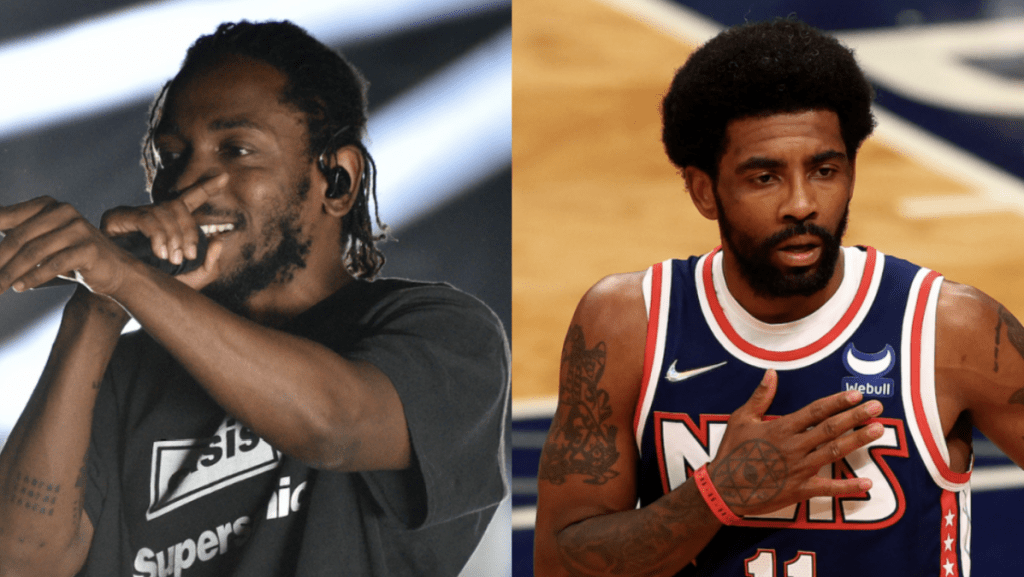 Kendrick Lamar returned on Friday (May 13) with his Mr. Morale & The Big Steppers double-album and on part two's "Savior," he made sure to touch on COVID-19 and those heavily skeptical of taking the vaccine throughout the ongoing pandemic.
K. Dot addresses Christians not taking the vaccine over religious beliefs and then admits he got COVID and started to question Kyrie Irving, who is the Brooklyn Nets star that refused to get vaccinated and essentially became the face of the anti-vaccine movement as a self-proclaimed martyr and "voice of the voiceless."
Man listen, Kyrie got named dropped in a Kendrick album… he gon play about 6 games next year ?

— Pierce Simpson (@PierceSimpson) May 13, 2022
"Seen a Christian say the vaccine mark of the beast/Then he caught COVID and prayed to Pfizer for relief/Then I caught COVID and started to question Kyrie/Will I stay organic or hurt in this bed for two weeks?" he raps on the second verse. 
Irving couldn't play in Nets' home games at the Barclays Center without being vaccinated due to New York City law until the public mandate was lifted in late March. Kyrie is likely to opt-out of his contract and look for a max deal from Brooklyn unless he wants to test NBA free agency.
The vaccine debate shows the disconnect currently going on in American society, which is a major theme on "Savior." Kendrick Lamar teams with his cousin Baby Keem and singer Sam Dew, where he dives into other political and racial issues throughout the part two standout track, but he wants listers to know that sports and rap heroes like himself, LeBron James, Future and J. Cole are "not your saviors."