Kendrick Lamar Raps On Busta Rhymes' Jackson 5-Sampling 'Look Over Your Shoulder' Single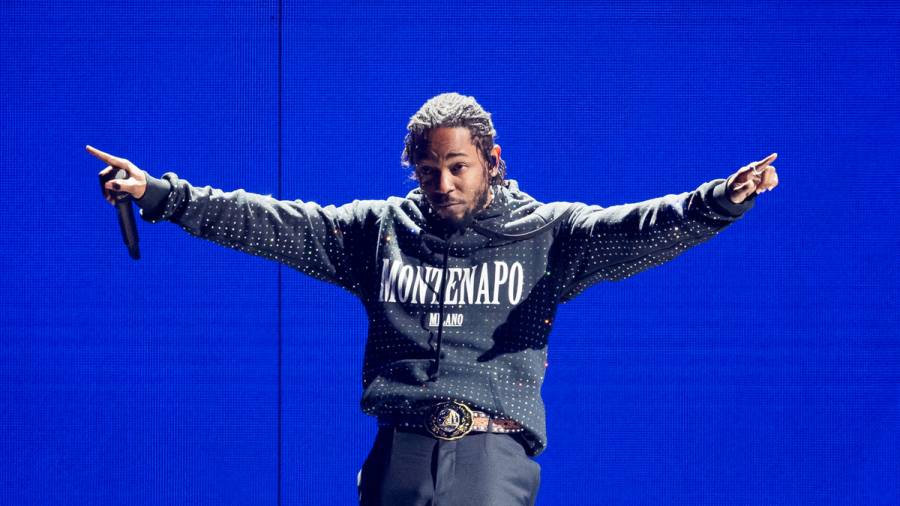 Kendrick Lamar hasn't released any new music in 2020 by way of features or his own material — until now. On Thursday (October 29). the Top Dawg Entertainment MC came through with a rare verse on Busta Rhymes' new single "Look Over Your Shoulder," which will appear on his upcoming Extinction Level Event 2: The Wrath of God album.
K. Dot spits the opening verse on the Nottz-produced track, which samples The Jackson 5's 1970 classic "I'll Be There."
"I wrote my first bars in the car with Stacey," Kendrick raps. "How bizarre, my battle scars at large would lace me/Big marbles, n-gga/I lead this new generation, boy/Don't argue with us/Marvelous beat selectors, authors and novel spitters/And it's all for the literature/And it's all for the hideous/The nastiest flows, the chlamydia, uh."
Busta headed to Instagram to share his excitement about the song's release while shouting out Nottz, who also worked on the first Extinction Level Event: The Final World Front 22 years ago.
"I TOLD Y'ALL I WAS IN A GENEROUS MOOD TONIGHT!!" he said. "GLOBAL WORLD PREMIERE!!!! THE DRAGON ft. @kendricklamar Prod. By @nottzdaruler #LOOKOVERYOURSHOULDER AVAILABLE AND STREAMING EVERYWHERE RIGHT NOW!!!"
To show his history with Kendrick, he also posted a throwback video of them performing the remix of "Rigamortus" at The Music Box in Los Angeles circa 2011.
View this post on Instagram

AAAAHHHHHH FUCK IT MAN!!!! I CAN'T WAIT NO MORE AGAIN!!! ????? MIDNIGHT TONIGHT, AVAILABLE AND STREAMING EVERYWHERE, WORLD PREMIERE, BRAND NEW Dragon ? & @kendricklamar #LOOKOVERYOURSHOULDER Prod. By @nottzdaruler FROM THE MOST HIGHLY ANTICIPATED COHESIVE BODY OF WORK/ALBUM OF THE YEAR, #ELE2THEWRATHOFGOD DROPPIN' 10.30.20 THE PROPHECY WILL BE FULFILLED!!!! PREORDER AND MERCH AVAILABLE NOW!!! Click link in Bio‼️‼️‼️ Curated by @thebiggerpicturebuda
Extinction Level Event 2: The Wrath of God, the long-awaited sequel to Busta's 1998 album Extinction Level Event: The Final World Front, is expected to arrive on Friday (October 30). It's set to feature Q-Tip, Rick Ross, Mariah Carey, Rakim, the late Ol' Dirty Bastard, Mary J. Blige, Pete Rock, M.O.P., Rapsody, Anderson .Paak and Chris Rock, among others.
Revisit Kendrick and Busta's "Rigamortus (Remix)" below and check out "Look Over Your Shoulder" above.