Kendrick Lamar Tells 12-Year-Old Reporter How He Wants His Legacy To Be Remembered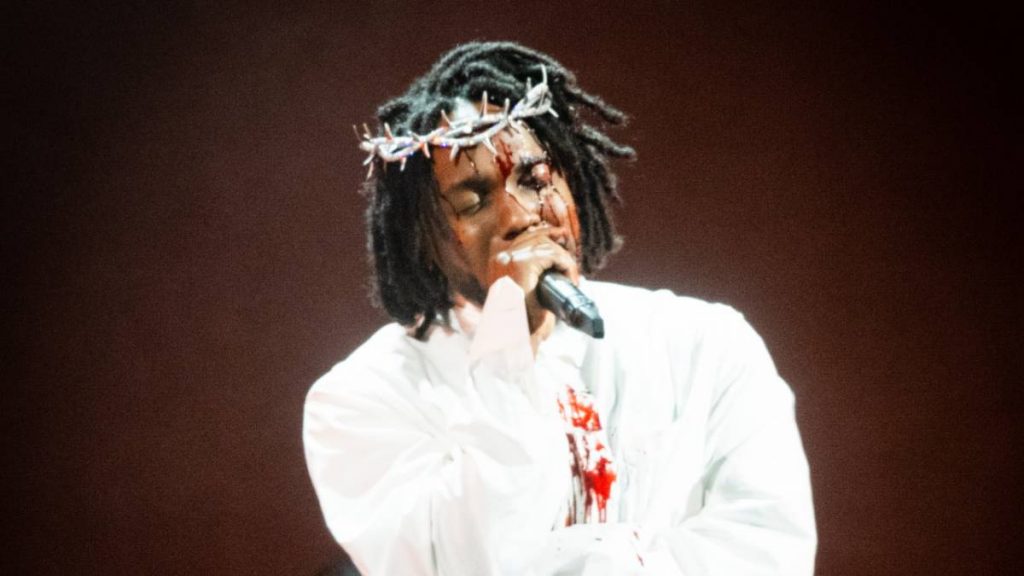 Miami, FL – Kendrick Lamar has undoubtedly made a permanent impact on Hip Hop culture, but he's opening up about what he wants his legacy to be. In an interview with Jazzy's World TV at Rolling Loud Miami on July 24, the Pulitzer Prize-winning MC briefly spoke about what he hopes to communicate with through his music.
"Really just an impact to inspire people and always showing them that the duality of life is not such a bad thing," he says in the clip. "We go through so many volatile situations where we don't really know how to connect or communicate how we feel so through my music, I wanna make sure that's the legacy; showing people how to communicate and it's OK, you know, if you're not perfect. It's about accepting the beauty of imperfection.
"Do you, be yourself and make sure you love being yourself. It's gonna be roadblocks, there's gonna be tribulations but always remember this is a life experience. Accept the experience, appreciate the experience and learn how to move on from things that don't serve you well. And find your journey, respect your journey and love it."
Kendrick Lamar is currently on the tour circuit in support of his latest album Mr. Morale & The Big Steppers. Prior to Miami, the Compton native had a stop in Houston where he proved just how much his music impacts his fans. As he was performing "LOVE." from 2017's DAMN.,  a concert security guard was caught on video crying and rapping to the song.
In the same interview, Kendrick revealed he'd seen the clip and explained what it meant to him.
"It's really just about the feeling of it at the end of the day," he said. "Past all the politics, past all the numbers. It's what music makes you feel, how it makes you feel. So to see that … And shout-out to him by the way because I seen him, bro. I was like, man, I wonder what he going through? But at the end of the day that's how you want everybody to perceive your music."
The North American leg of the Mr. Morale & The Big Steppers Tour continues on Friday (July 29) in New Orleans and goes through September. From there, Kendrick will head overseas for several dates in Prague, Berlin, Paris and many others. The tour wraps up on December 16 in New Zealand.