Kid Cudi Teases 'Man On The Moon III': 'The Trilogy Continues'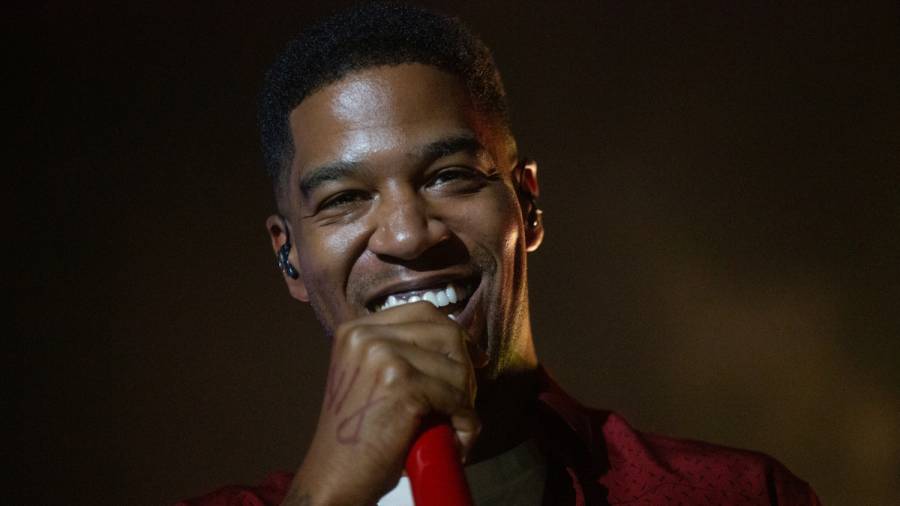 The Man on the Moon has returned. Kid Cudi got social media talking on Monday morning (October 26) when he teased Man on the Moon III with a cinematic visual and a tweet that read simply, "#motm3."
#motm3

— The Chosen One (@KidCudi) October 26, 2020
Cudder rose to prominence in 2009 when kicking off his career with Man on the Moon: The End of Day and quickly followed-up with The Legend of Mr. Rager sequel the following year. Now, the fan-favorite series appears to be getting revived more than a decade later.
The album's trailer features scenes from a young Cudi during the first Man on the Moon era. He's then shown standing on top of a mountain overlooking the city at night while staring into a glowing blood moon. "The trilogy continues….Soon," the spooky clip ends without a concrete release date.
Cudi hinted at possibly launching the MOTM trilogy during the outro to his "The Adventures of Moon Man & Slim Shady" collaboration with Eminem. The track debuted inside the top 25 on the Billboard Hot 100 in July.
"The adventures of Moon Man & Slim (Ah)/Yes, who want it with them?/The trilogy continues/Serving niggas, yes, see what's on the menu (Yeah)," he raps.
The Cleveland rhymer's last solo album Passion, Pain & Demon Slayin' was released in 2016 while the Kids See Ghosts joint project alongside mentor Kanye West dropped as part of a string of G.O.O.D. Music releases in 2018. He's also expected to unleash his Entergalactic LP with an animated Netflix series in 2021.
Cudi made a guest appearance last week on Ty Dolla $ign's star-studded Featuring Ty Dolla $ign album. The duo connected for the woozy "Temptations," which is co-produced by Hit-Boy and Skrillex.