Kid Cudi: Video Surfaces Of Bottle Thrower Who Caused Rolling Loud Walk Off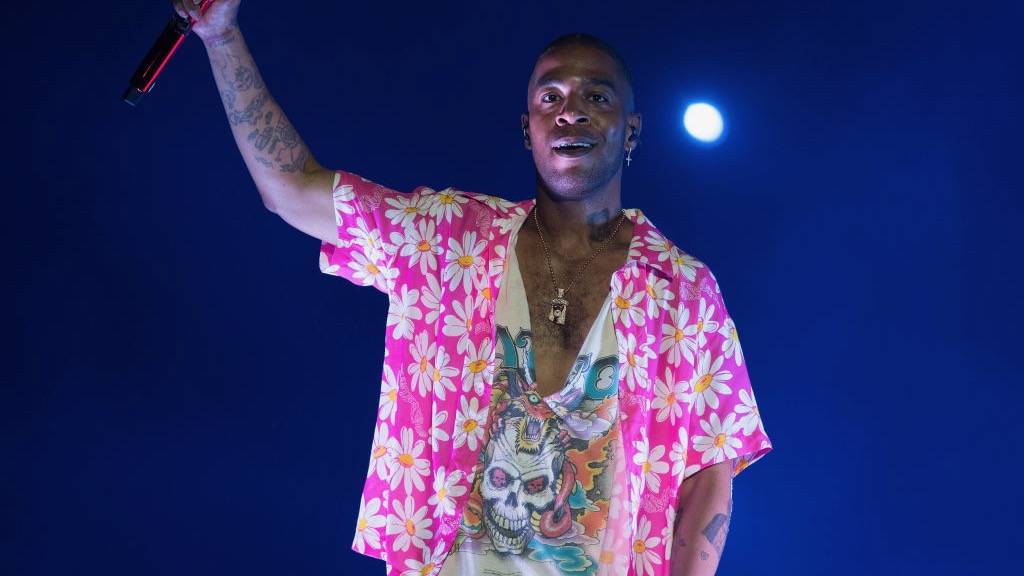 Miami – After Kid Cudi abruptly ended his set at this year's Rolling Loud Miami following several items being thrown at him during his performance, a video has surfaced of what appears to be the person who threw the bottle that caused Cudder to walk off stage.
The Florida festival kicked off on Friday (July 22), with Cudi filling in as the night's headliner after Kanye West backed out earlier in the week. Other names on the bill for the first day included Playboi Carti, Three 6 Mafia, Lil Durk, 2 Chainz, Saweetie and more.
In a clip making the rounds on social media, Cudi can be seen screaming at the crowd to stop throwing random items at him as he threatens to leave — which he eventually does.
"If I get hit with one more fucking thing, if I see one more fucking thing on this fucking stage, I'm leaving," he says. From there, a water bottle flew his way, which was the last straw for the "Day 'N' Nite" rapper. He then dropped the mic and walked off the stage while the audience booed him.
On Saturday morning (July 23), a user shared a video on Reddit of the person who allegedly threw the bottle that prompted Kid Cudi to walk off stage.
The clip begins with Mr. Solo Dolo warning fans not to throw any more objects onstage. The person then briefly aims and hurls some sort of bottle that lands on stage next to Cudi. The "Pursuit Of Happiness" hitmaker responds by dropping his mic before walking off stage.
"Ain't no way. Made cudi walk off stage," reads the video's caption, which also features a skull emoji. Take a look below:
Even though he had previously pulled out, Kanye West did end up onstage at the annual Florida music festival in support of Lil Durk. Ye was on deck to perform "Father Stretch My Hands Pt. 1," which originally features Cudi on the chorus.
Rolling Loud Miami 2022 continues on Saturday (July 23) with performances from headliner Future, Lil Uzi Vert, Gucci Mane, DaBaby and more. The annual festival concludes on Sunday (July 24) with Kendrick Lamar in the prime spot, along with Lil Baby, Kodak Black, Baby Keem and A$AP Ferg, among others.