King Von Murder Suspect Lul Tim Denies Recording With 6ix9ine – Claims He 'Finessed' Him For Money Instead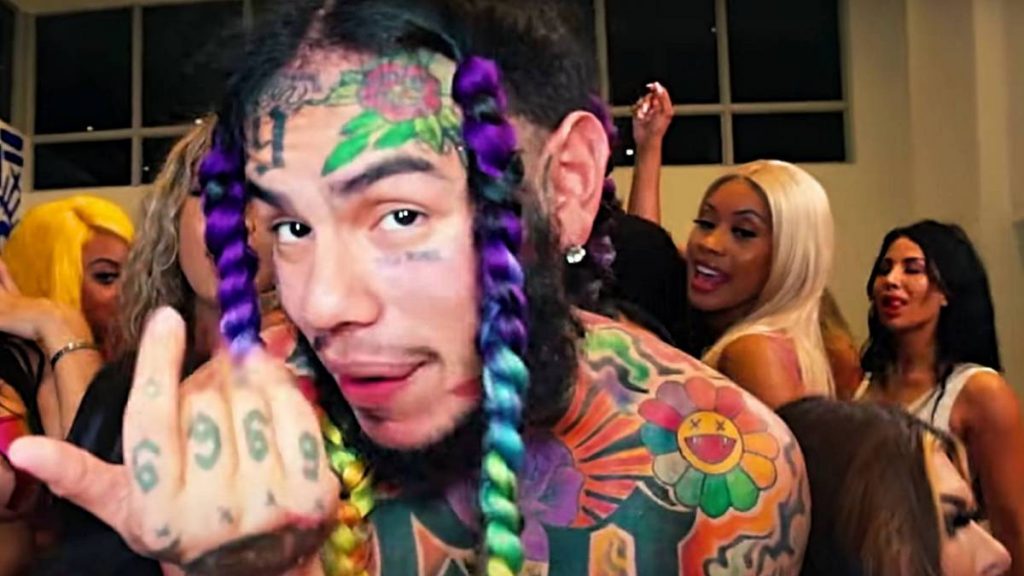 Savannah, GA – Lul Tim, the Quando Rondo affiliate arrested for King Von's murder in November 2020, was caught on camera meeting up with 6ix9ine at a studio in Savannah, Georgia last week. In the footage, it appears both rappers are in the booth working on a song together. But according to Lul Tim, it was all a rouse to get money out of the embattled Brooklyn native.
On Friday (August 20), Lul Tim posted an Instagram video of himself claiming he never intended to collaborate with 6ix9ine — he just wanted his money.
"Y'all keep talking about a song," he says. "Show me the song, play me the song, please. I bet money there ain't no song. That n-gga got his ass finessed. The fuck you talkin' about? I ain't hangin' with no rats."
In a follow-up Instagram Story post, Lul Tim shared a screenshot of the video footage and wrote across it, "That's how you get a n-gga to think you go do the song duhhhh i reeled him in. Bet it ain't no lyrics or song. Y'all don't know how to pull no stunts."
View this post on Instagram
Footage of 6ix9ine playing dice with Lul Tim's alleged entourage then surfaced, which the 22-year-old claimed had nothing to do with him.
"Them not my ppl Me and my ppl was already gone with his money," Lul Tim later added in another Instagram Story. "You see who I left out there with internet gangsters."
But Akademiks claims Lul Tim backed out of recording the song because 6ix9ine told Wack 100 about the potential collaboration on Clubhouse.
View this post on Instagram
6ix9ine had been taunting King Von both prior to and after his death. He also routinely goes at fellow Chicago rapper Lil Durk online with the voracity of a feral cat, especially when The Voice artist is facing some kind of personal tragedy or hardship.
In July, Lil Durk and his girlfriend India Cox were reportedly involved in a violent shootout at their Georgia home. 6ix9ine soon popped up in Akademiks' Instagram comment section armed with insults and some off-color commentary about the incident, writing, "Y'ALL thought this man was gangsta. They sliding on this man every other week DAMN give him a break."
He added, "SOMEONE SAID @lildurk not gon slide till they kill his girlfriend [crying laughing emojis] YALL CRAZY."
More recently, 6ix9ine said he wants Wack 100 to set up a boxing match with Durk to settle the score once and for all.
Lul Tim is currently out on bond.