King Von's Last Words To Asian Doll Suggest His Friends Abandoned Him Prior To Fatal Shooting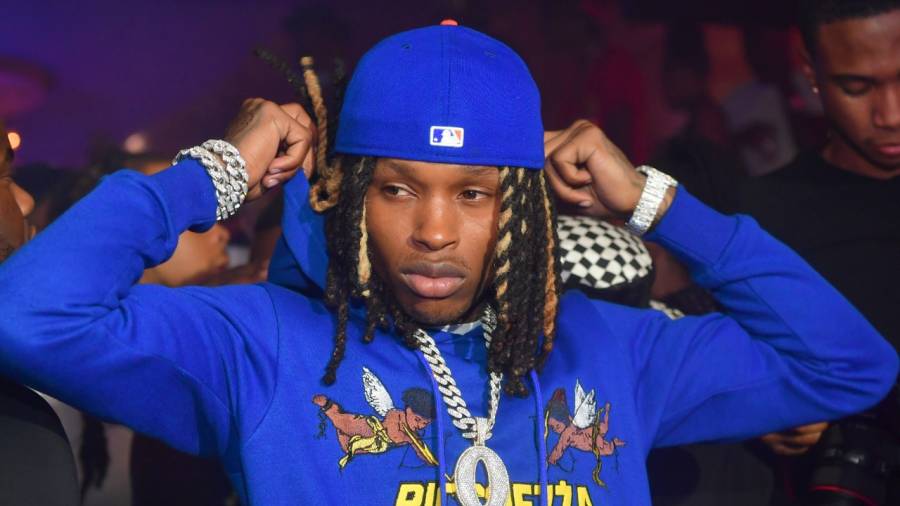 By now, news of King Von's murder has circulated around the rap community and elicited plenty of heartfelt reactions.
The Chicago-born rapper was shot and killed on November 6 outside of an Atlanta hookah bar after two large groups of people got into an altercation. Two people were killed, Von was rushed to the hospital in critical condition and two others were injured but stable. Von's producer Chopsquad DJ later confirmed the 26-year-old succumbed to his injuries.
Asian Doll, Von's former girlfriend, was understandably distraught by his death and has been vocal on Twitter about it ever since. Most recently, the "Pull Up" rapper revealed his last words to her, which she received in a text shortly before the shooting. The text suggests Von was abandoned by his friends when he needed them the most.
"Von's last words 'y'all let them n-ggas get up on me," she wrote. "stop crying y'all let them get me. Y'all left my boy when he was unarmed & he would've hawked mfs down for them & spent AGAIN & AGAIN & AGAIN sh*t crazy I knew my boy HEART & LOYALTY wasn't deserved he OK tho."
View this post on Instagram

Wow…. ?. Y'all believe her or na?
King Von had just released his latest album Welcome To O'Block on October 30 when he was killed. His teams at EMPIRE and Audible Treats issued a statement about his passing, which painted the portrait of a young man on the verge of national notoriety who will now never get the chance to live up to his potential.
A suspect in the case, 22-year-old Timothy Leeks, was charged with Von's murder on Saturday (November 7). Leeks was one of the five people who were shot during the melee and is currently undergoing treatment at Atlanta's Grady Hospital.
"Mr. Leeks is in police custody at Grady Hospital where he is undergoing treatment for a gunshot wound," Atlanta police spokeswoman Marla Jean Rooker said. "The homicide of Bennett [King Von] is closed with this arrest."
In the wake of Von's death, several of his peers expressed their condolences on social media. But Lil Durk, who signed Von to his Only The Family imprint in 2018, appears to be taking it particularly hard and has since deleted his Instagram account.