King Von's Manager Calls Asian Doll's Twitter Claims 'Goofy Shit'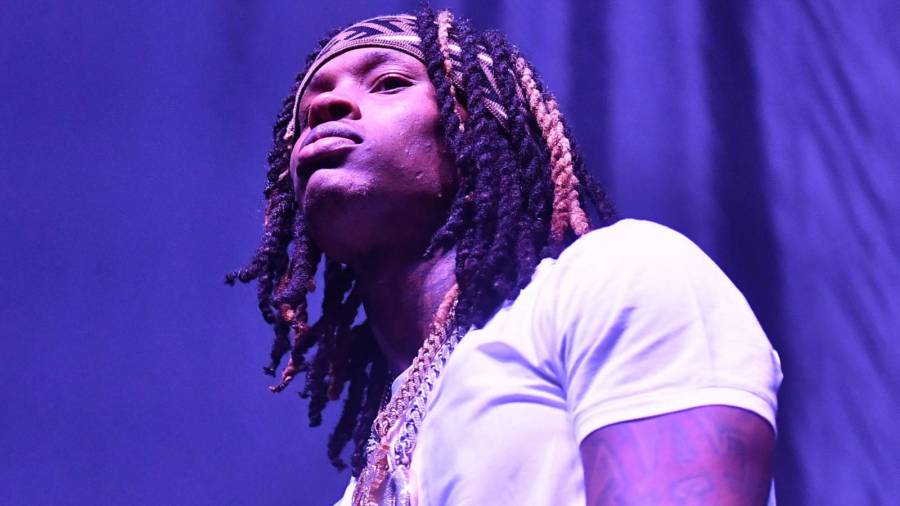 King Von was shot and killed alongside two other people outside of an Atlanta hookah bar on Friday (November 6), leaving those in his inner circle reeling from his death. Asian Doll, Von's former girlfriend, has been particularly vocal about her grief and recently suggested Von's friends abandoned him prior to the shooting.
But according to 100K Management CEO and Von's manager Jameson Francois, there's no validity to Asian Doll's claims. Francois shared his thoughts via Instagram on Monday (November 9) and insisted anyone who wasn't there at the time of the incident shouldn't be speaking on it, including Asian Doll.
"Let one more person from the outside that's close to Von keep on with all this goofy shit," he wrote in one of his Instagram Stories. "I promise I'ma expose all that goofy shit, 'cause I was there n got shot behind this. Y'all stop blaming people y'all don't even know what happen or who was involved. Y'all see one camera angle and think y'all figured it out. That goes for [ex]-girlfriend, family, or whoever."
Von was one of five people shot during the melee and although the 26-year-old was rushed to the hospital in critical condition, he later succumbed to his injuries. On Saturday (November 7), 22-year-old Timothy Leeks who was charged with the murder.
Several of his friends and peers have expressed their sorrow on social media in the wake of Von's death. Lil Durk, who signed Von to his Only The Family imprint in 2018, grieved his "twin" on Instagram shortly after the news broke but soon deleted his account.
Meanwhile, Asian Doll has been tweeting about Von non-stop since his passing. On Sunday (November 8), she shared the last words Von said to her via text, which is apparently what sparked Francois' post.
"Von's last words 'y'all let them n-ggas get up on me," she wrote. "stop crying y'all let them get me. Y'all left my boy when he was unarmed & he would've hawked mfs down for them & spent AGAIN & AGAIN & AGAIN sh*t crazy I knew my boy HEART & LOYALTY wasn't deserved he OK tho."