Kodak Black Blasts JAY-Z's Made In America Festival Over Axed Performance – Despite Showing Up Late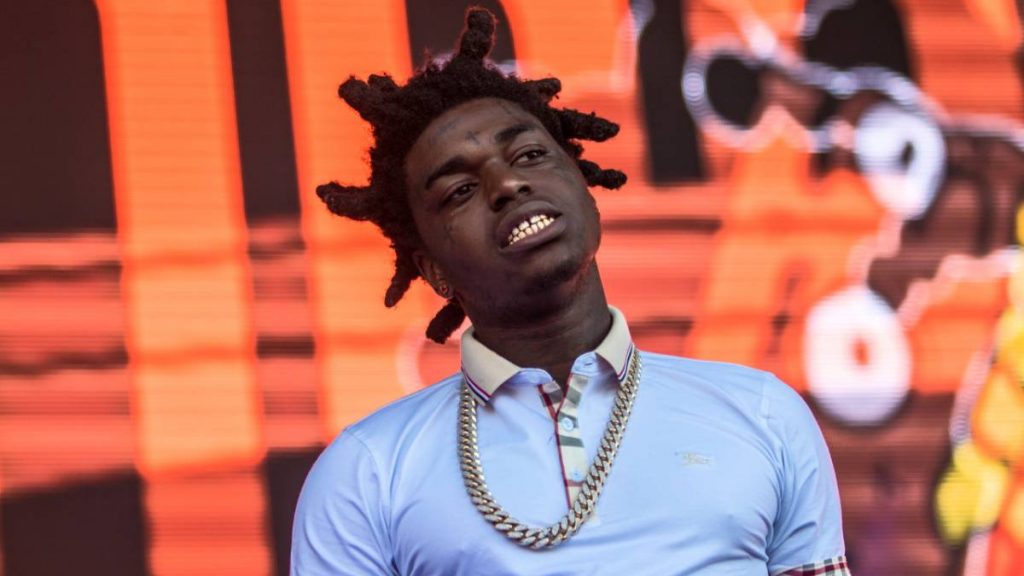 Philadelphia, PA – Kodak Black has called out Made In America after the festival canceled his performance.
The Florida rapper was due to perform at the JAY-Z-helmed festival at Philadelphia's Benjamin Franklin Parkway on Saturday evening (September 3), but his set was axed after he showed up late.
According to XXL, Kodak arrived at the festival eight minutes before his 6:45 p.m. Liberty Stage performance was due to finish, leaving organizers with little wiggle room to squeeze him in.
The DJ stalling for Kodak Black being over 30 minutes late to his Made In America set is certainly doing quite the job

pic.twitter.com/lsCDphk0Ch

— Rob Lopez (@r0bato) September 3, 2022
Shortly after, Kodak took to his Instagram Stories to vent his frustration at Made In America, JAY-Z and Roc Nation while threatening to quit his upcoming tour.
"Aye, Made In America, I don't know what's going on," he said. "This the first show ever a n-gga lil late too, and a n-gga can't perform. No money, none of that shit. JAY-Z, whoever running this shit, Roc Nation, Live Nation, whatever the fuck, y'all do better, homie. This the first show a n-gga a lil few minutes late to, and bitch what the fuck?
"I got fans out here wanting to see a n-gga, a n-gga done paid his jet … Y'all fakin', homie. I don't even want to do that tour no more. Live Nation, MAC Agency, whoever the fuck y'all is, I don't even need you to do my shows no more. I'm gonna lock in and work on this album."
View this post on Instagram
Yak later posted an angry message on his Instagram Stories, accusing Made In America of not paying him half of his performance fee up front and not caring about "fitting" him in.
"MADE IN AMERICA SOME BULLSHIT," he wrote. "IF DA ARTIST PULL UP LATE THEY KEEPIN ALL YA MONEY EVEN THO THE PEOPLE PAID FOR THEY TICKETS THEY DONT CARE BOUT FITTING THE ARTIST ON STAGE TO ACCOMODATE FANS!!!
"FIRST SHOW EVER THAT DONT SEND A N-GGA THE HALF FRONT END DEPOSIT!!! THATS WHY THEY DONT CARE TO MAKE THE SHOW GO ON!!! I PULLED UP THO [shrugging emoji]."
He added: "FUCK EM & FUCK DAT TOUR TOO! MAC AGENCY [poop emoji] LIVENATION [poop emoji]."
Despite Kodak Black's no-show, Made In America still saw performances from Tyler, The Creator, Lil Uzi Vert, Pusha T, J.I.D, Bad Bunny and more.
"thank you to everyone who bought a ticket or watched me on stage," Tyler tweeted after headlining day one of the festival in typically electric fashion.
In other news, Kodak Black recently treated fans to a surprise EP called Closure, containing four new songs available exclusively on YouTube. The project was recorded last year when he was in a "dark spot," Yak explained on Instagram.
"I Make Music From My Soul It's So Personal To Me That I Fear Of Re-Opening Old Scars !" he added. "This Is Not Intended To Diss Or Expose Anyone , Instead To Close A Chapter In My Book Before I Go On To The Next PEACEFULLY !!!! But I HOPE MY FANS ENJOY THIS."
The "Super Gremlin" star also appears to be working on a joint album with French Montana, with whom he's teamed up for hits like "Lockjaw" and "Mopstick."
"Me and French Montana gon' fuck around and drop an album soon," he said in a video that surfaced online last month. "My album — Spotify, make sure you playlist that shit. I mean, fuck everybody. Playlist my shit. My shit be top rope. Me and French Montana shit top rope, too."