Kodak Black Discovers He's Expecting Another Child – Weeks After Daughter's Birth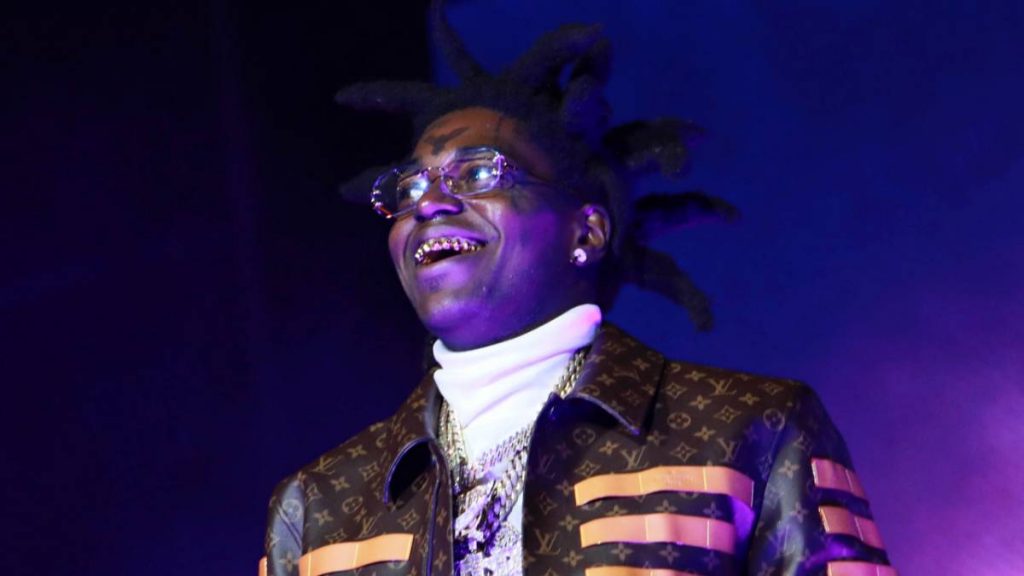 Kodak Black is set to become a father yet again, just weeks after welcoming a child with another woman.
The Pompano Beach rapper and his baby mother-to-be, Daijanae Ward, celebrated her pregnancy by holding a gender reveal party in Florida on Tuesday (February 22). Dubbed "Beauty or Beats?," the outdoor gathering featured a pink beauty bar for if it's a girl and a "Super Gremlin" pop-up studio for it's a boy.
Kodak and Ward sat on pink and blue chairs, respectively, as the gender of their unborn baby — who they've already named Kapri — was revealed via a car tire burnout. The expectant parents discovered they're having a daughter as the car emitted pink smoke in front of family and friends.
Kodak Black also treated Daijanae Ward to an orange Birkin bag and was seen hugging her and rubbing her growing baby bump.
View this post on Instagram
Kodak Black joined the #GirlDad club for the first time just last month when he welcomed a daughter with his ex-girlfriend, real estate agent Maranda Johnson. The Sniper Gang spitter celebrated his bundle of joy on Instagram the day after the baby's birth.
"( 1-20-21 ) I Was Released From Prison 2 Years Early & My Daughter Enter This World (1-21-22) It's A Blessing," he wrote. "Queen Yuri Kapri Is Heaven Sent She Blessing Me She Has Every Lil Thing That I Was Missing … I'm Dam Near Perfect But She Is."
Kodak also has a son, 7-year-old King Khalid, from a previous relationship. Yak's parenting was called into question last year when a viral photo caught him encouraging a grown woman to twerk on his young son.
It's unclear whether Kodak Black and Daijanae Ward are still in a relationship, but the Heart Break Kodak rapper evidently believes in always taking care of his baby mothers, even while pursuing other women.
"Even though we ain't together … you can holla at me if you need something. It's always understood," he said in an Instagram Live clip last month. "If you my BM [baby mother], you technically my bitch forever. We locked in."
View this post on Instagram