Kodak Black Flames Gucci Mane For Teasing Him About Being A Clone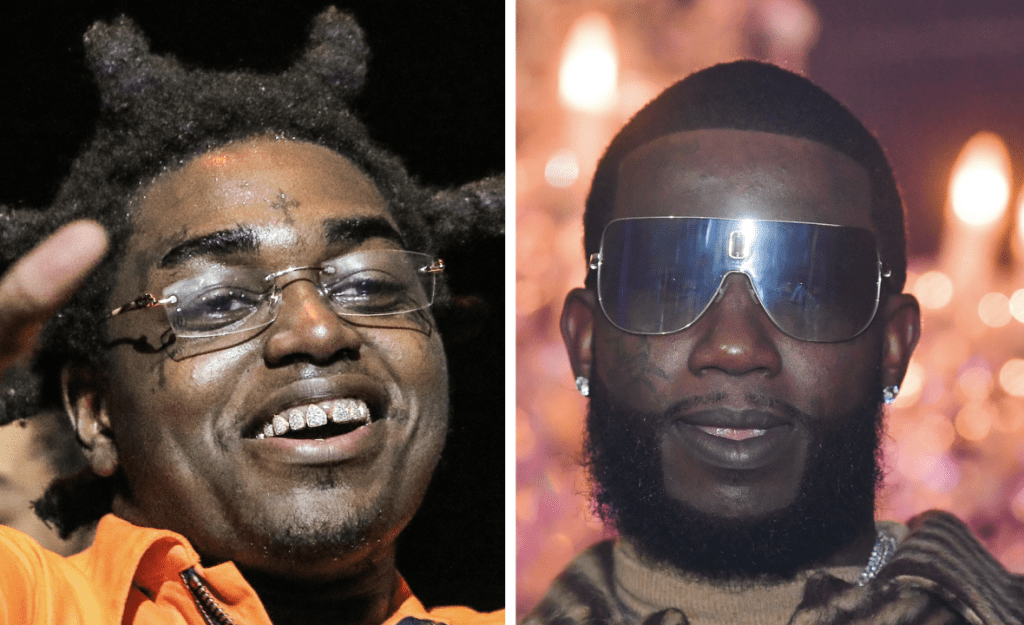 Kodak Black has heard all of the clone chatter since his return to freedom in January. Gucci Mane met up with the Florida rapper on Sunday (February 28) and continued to tease Kodak about the clone claims, which Gucci himself heard upon his release from jail in 2016.
"I'm talking 'bout is you a clone or not," Gucci said in a joking manner to the "Zeze" rapper. "Because that's what I heard. N-ggas say you a clone."
"You know they got the software shit," Kodak replied leaning into the car window. "You [are] me. You got all my clothes and you look like me, all kind of shit. You look like me in the face. Why you got all my clothes?"
View this post on Instagram
After Gucci went back to check on his newborn son Icy, Kodak had a few more choice words for Guwop following their playful exchange.
"When you said, 'Is you a clone' tonight, I should've hit you with, 'Bitch, I might be,'" Kodak continued directed at his "Wake Up in the Sky" collaborator. "That's what I should've told your little ugly ass. You got that smooth-ass haircut with no waves on that muthafucka. All that muthafuckin pomade and you got no waves on there."
View this post on Instagram
Kodak has stayed busy since regaining his freedom at the top of 2021. In addition to joining Lil Yachty on "Hit Bout It," the 23-year-old reportedly got engaged to rapper Mellow Rackz earlier in February.