Kodak Black Pledges His Allegiance To Lawyer — Not Trump — With Hand Tattoo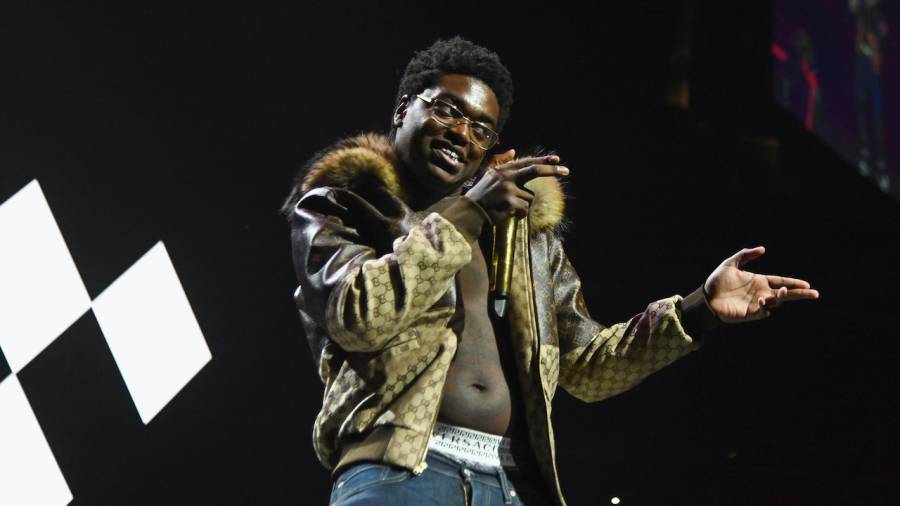 There's a lot that someone would want to do once released from prison. Some may want to kick it with their loved ones they haven't seen in forever, while others may go party the night away. For Kodak Black, he showed significant love to his attorney Bradford Cohen by getting a tattoo of his name on the side of his left hand.
After receiving a pardon from former President Donald Trump last week, Kodak went right to a tattoo shop to get the new piece of ink done. But instead of thanking No. 45 for the pardon, the Miami rapper gave all the credit to his attorney. It's pretty funny, too, given all that Trump got was a name drop on Kodak's new single "Last Day In" in which the rapper pledged his allegiance to the former head of state. The new tattoo, which Kodak showed off via his Instagram Story, is Cohen's name written in script with the Star of David next to it.
View this post on Instagram
Kodak's praise for Cohen is warranted. He had already represented several high profile clients but had his work cut out for him recently. The entertainment lawyer not only got the Project Baby a pardon but Lil Wayne too in his federal case.
But even though he's free, Kodak still has another open case to deal with before he can fully celebrate. Cohen still has work to do in Kodak's legal battle against sexual assault charges in South Carolina.
Trump gave Kodak a pardon for his previous philanthropic efforts and referenced the rapper's tweet that mentioned he would donate $1 million to charity if the former president pardoned him. Kodak deleted the tweet, though, and Cohen had to clarify any confusion his client may have caused.
"A statement promising something for something in exchange is not appropriate, and although Kodak has always given to charity his whole career and will continue to do charity, not in exchange for anything. Some think this is a story. It isn't," Cohen told TMZ.
He continued, "Instead of harping on a young Black man and how much charity he does, why don't we take a look at the amount of charity the writers of these articles do? Last week, Kodak pledged $100,000 to setting up a scholarship fund in the name of Meadow Poll."