Kodak Black Responds To Jackboy Diss Track: 'This Bitch Ass Wanna Be Me So Bad!'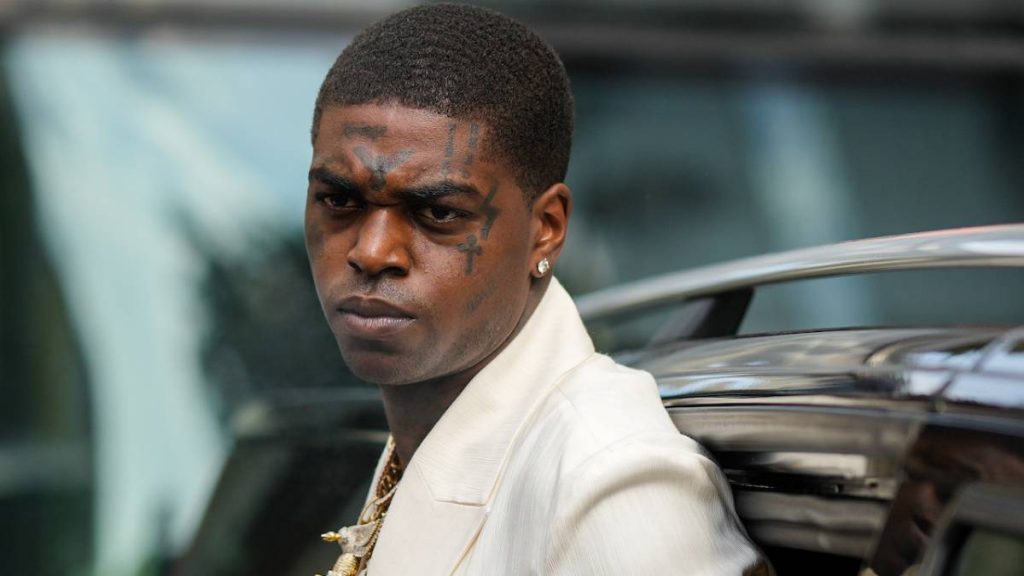 Kodak Black and his ex-Sniper Gang artist Jackboy have a rift that only continues to deepen. After Jackboy dropped a diss track aimed at his former label boss earlier this week, Yak has seemingly responded.
On Tuesday (August 23), Kodak uploaded a pair of posts to his Instagram Stories for his 12.3 million followers and essentially accused Jackboy of being jealous.
"People B Hurt When They Can't Be Yo Friend No More!" he wrote. "They Start Doing Lil Pussy Ass Hating Shit And Lying On Yo Name Try Bring You Down Wit Em Kuz They Really Need You Fr So If You Can't Be They Friend No More ALL THEY MOTION GONE AND THEY LOSE HOPE."
Kodak Black seemingly responds to Jackboy's latest diss track pic.twitter.com/3jrrTuwUdi

— SAY CHEESE! ?? (@SaycheeseDGTL) August 23, 2022
In the second post, Kodak Black shared a photo of Jackboy and clowned him for not knowing how to throw a "Z."
"Everybody know this not how you throw the Z up," he said. "This n-gga an imposter! I Tat a cross on my head he go put a cross on his too lol this bitch ass jit wanna be me so bad! Who tf brought him home? N-gga Ain't got no stripes out here!"
pic.twitter.com/KJRMUTHcFq

— SAY CHEESE! ?? (@SaycheeseDGTL) August 23, 2022
The back-and-forth between Kodak Black and Jackboy has been ongoing for over a year after they got into an alleged financial dispute.
The latest social media spat started after the arrival of "Renegade (Closure)" in which Jackboy raps: "You ain't Z, you bought your way in/Boy you ain't no killer, you be cryin' when you get caged in. Never been on PC I'm in population with murderers/I was reppin' yo' brand goin' hard makin' sure they heard of us."
Jackboy also took a shot at Kodak's connection to former president Donald Trump, who commuted Kodak's sentence in January 2021 as one of his last duties in the Oval Office.
"Had to counter-sue," he continued. "You tryin' to block motion, want me to be signed to you/Told Rolling Loud, y'all let him come then I'm not gon' be comin' through/Hatin' on my success hoping that people don't go and work with me/You've been a bitch, you did the same shit wit' Choo Choo and Koly P.
"You've been a bitch, you tried to pull stunts with Wam and Wiz/You the only n-gga I know that get mad when they artists lit/You the only n-gga fakin' actin' like you 'bout to spin/Yo' ass a federal agent protected by the President."
Last September, Kodak extended an olive branch to his childhood friend following the death of Sniper Gang associate WizDaWizard.
"Fucked Up Feeling When You Can't Even Explain How You Feel & Even When You Do Or Try To You Get Judged By Your Feelings," he wrote. "Then , Funerals Turn To Photoshoots You Can't Even Grieve In Peace."
He added, "Let's Use This As a Wakeup Call @Jackboy .. Shit Get Real Krazy Real Kwik Out Here , Unexpectedly ! & Fuck This Distance Love N-gga Come Give Me a Hug N-gga."