Late Rap Star Big Pun Gets Sneaker Collaboration With NBA Legend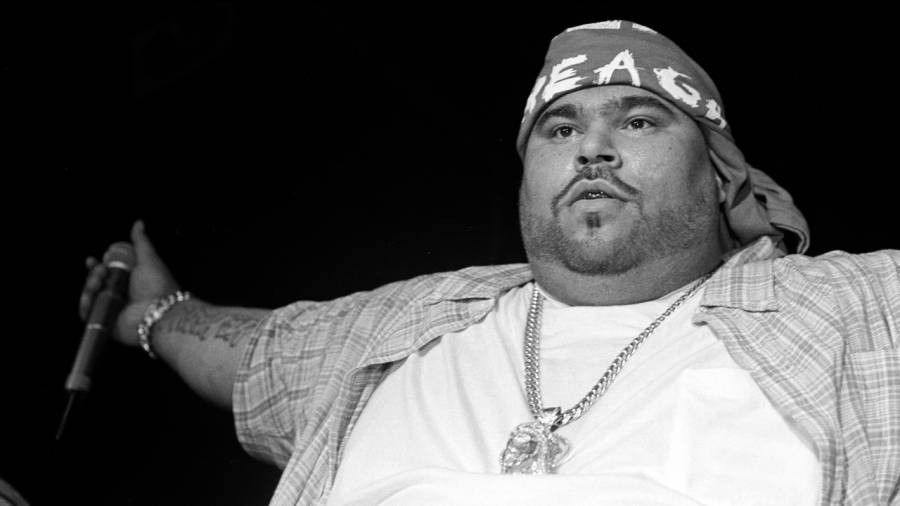 Big Pun would have turned 49 on Tuesday (November 10). To celebrate the late Puerto Rican icon's birthday, NBA legend Patrick Ewing's Ewing Athletics released their fourth and final collaborative shoe in their series with him.
Released Friday (November 13) and retailing at $150, the Ewing 33 High Big PUN features a black, yellow, white and red colorway inspired by his debut and sophomore albums, 1998's Capital Punishment and 2000's Yeeeah Baby, respectively.
The latter was Pun's sophomore effort and was considered a posthumous release as it arrived two months after his February 7, 2000 passing. The date was previously set by Pun before his death at age 28 from a heart attack and respiratory failure due to his struggles with morbid obesity, which had affected the album's recording process. Consequently, his flow was noticeably slower than his debut.
Back in September, Remy Ma revealed to Fat Joe on his Instagram Live show that the world would have likely gotten a Pun and Eminem collaboration if the late rapper had his way.
"So at the time, that's when [the posse cuts] 'John Blaze' was out and 'Banned From TV' – he felt like all those records, he had to watch for that muthafucka Jadakiss 'cause he gon' do what he do," Remy told her Terror Squad brother. "But I can honestly say that he was waiting for Eminem. That was his thing. He was like, 'I can't wait to get on a track with him.' That was his goal. Out of his lips, he told me he cannot wait for the song to come with him and Eminem. That's what he was waiting for."
Watch the full interview for more Pun gems below and head over to Ewing Athletics to cop his new kicks.