Lauryn Hill Champions California Bill Seeking To Limit Record Labels' 'Unjust' Power Over Artists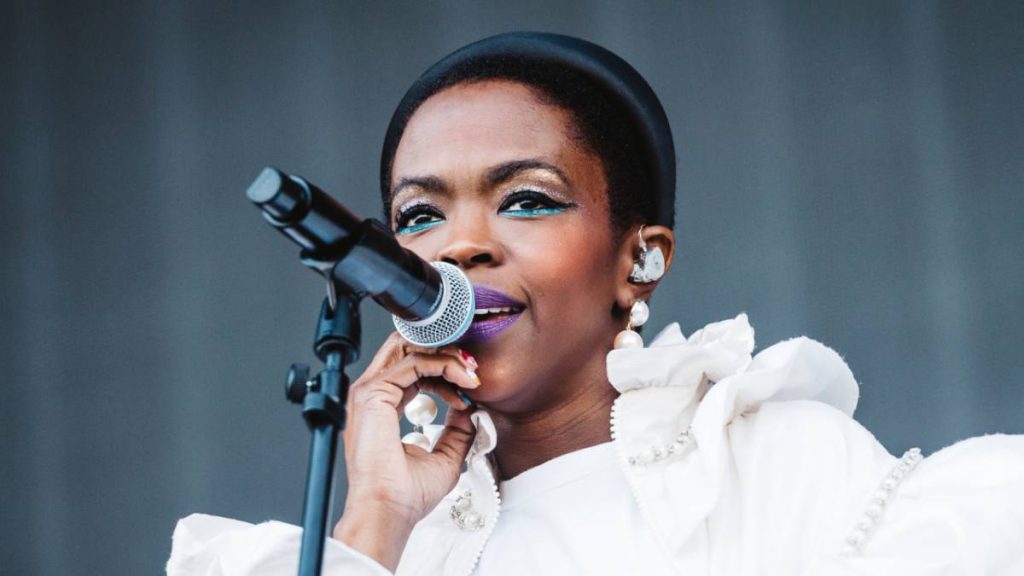 Lauryn Hill sightings are few and far between, but the elusive Fugees legend reemerged on Thursday (April 14) to throw her support behind a California bill looking to limit the power record labels have over artists.
The Free Artists From Industry Restrictions (FAIR) Act aims to repeal a 1987 amendment to California's "Seven-Year Statute" that allows labels to sue artists for damages if they leave after seven years without fulfilling the required number of albums outlined in their contract.
The bill also includes additional provisions such as enabling artists to terminate their original contract if the label fails to exercise its option for more releases within nine months after a commercial release and resetting the seven-year period if an artist "willfully renegotiates" an existing deal.
"Artists can easily fall prey to the internal politics of business, someone inside simply not liking them, or bullying and intimidation and the attacks that come when someone resists that coercion," Hill wrote in a statement on Instagram.
"Music is a most powerful medium. Often people want to influence the influencers and will top at nothing less than treachery to accomplish their goal. Greed often perverts the creative intentions of young dreamers who don't realize they're up against a system with a history of using and crushing people who don't comply with their agenda."
She continued, "No institution should be allowed the opportunity to control the market by controlling the output of a creative being for some ridiculous, indefinite period of time. This is not only unjust, it's dangerous, and at its core a violation of the principles of free expression.
"Artists' expressions are their voices, and an extension of their free speech and should not be contained, caught-up or controlled beyond a reasonable amount of time by an institution with the money and power to obstruct and deny someone's output indefinitely."
View this post on Instagram
Introduced by Assemblymember Ash Kalra (D-San Jose) in February, the FAIR Act passed the California State Assembly's Labor & Employment Committee in a 4-2 vote on March 30.
The bill will now be put to a vote by the Arts Committee on April 19. If it passes there, it will then be heard by an Appropriations Committee before moving to the assembly floor and state senate.
Lauryn Hill has made no secret of her own issues with the music industry. During a rare interview with Rolling Stone's 500 Greatest Albums podcast in January 2021, L. Boogie partly blamed her label for why her 1998 Grammy-winning solo debut album The Miseducation of Lauryn Hill never received a follow-up.
"The wild thing is no one from my label has ever called me and asked how can we help you make another album, EVER…EVER," she said. "Did I say ever? Ever! … With The Miseducation, there was no precedent. I was, for the most part, free to explore, experiment and express."
She added, "After The Miseducation, there were scores of tentacled obstructionists, politics, repressing agendas, unrealistic expectations and saboteurs EVERYWHERE. People had included me in their own narratives of THEIR successes as it pertained to my album, and if this contradicted my experience, I was considered an enemy."