LeBron James Names JAY-Z & Nas Albums Among His Favorite Ever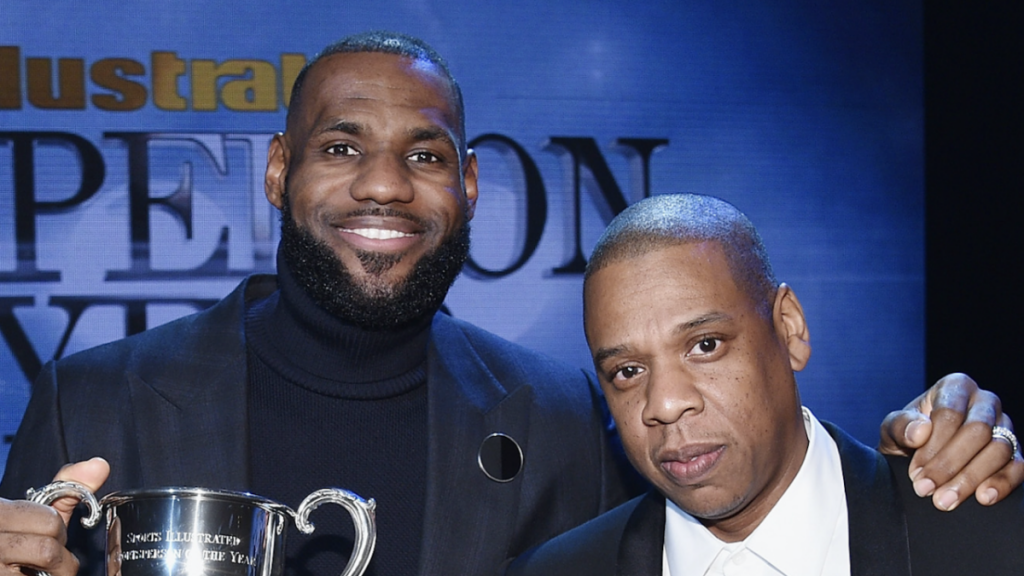 LeBron James is a Hip Hop head to his core, and the NBA superstar has now shared the names of some of his favorite albums.
With the Los Angeles Lakers hosting their media day earlier this week, King James was asked about his musical tastes. While his roots remain in Ohio, it appears he's a New Yorker at heart when it comes to the albums he loves.
As an '80s baby, the 37-year-old superstar kept his ear to NYC and picked a couple of fan-favorite albums courtesy of former adversaries JAY-Z and Nas as his top projects ever.
"Favorite album of all time? Oh my goodness, wow," he said deep in thought about the question from NBATV. "I can only have one album, that's almost impossible. It Was Written by Nas and The Black Album, JAY-Z."
LeBron James names JAY-Z & Nas albums among his favorite ever 💿 https://t.co/FoC4kxW3kg pic.twitter.com/zMtUMxeFOb

— HipHopDX (@HipHopDX) September 28, 2022
It looks like LeBron at least narrowed down his list to two after naming the 2003 Hov and 1996 Escobar classics, both of which were included in his answer from May when he was asked about his Top 5 Hip Hop albums ever. At that time, he added Snoop Dogg's Doggystyle, Dr. Dre's The Chronic and The Notorious B.I.G's Life After Death to round out his five.
Someone will have to ask for an updated list of his Top 5 MCs since it's been 10 years since he answered with "Biggie, Pac, Jay, Eminem, [and] Nas" in a 2012 Q&A.
As a super fan of JAY-Z, the 18x-NBA All-Star had high praise for Hov's verse on DJ Khaled's "GOD DID" and he even played a role in honoring Jigga during his Rock & Roll Hall-of-Fame induction tribute last year.
For the fifth anniversary of JAY-Z's 4:44 album, XXL surveyed their followers looking for fans' favorite tracks and LeBron couldn't even select just one at the time.
"Every one of them!!" he replied emphatically in June.
Last year, LBJ even flirted with the idea of releasing his own rap album, although he clarified he'd simply curate the project (à la DJ Khaled) rather than rap on it himself (not that LeBron is a stranger to spitting rhymes on the mic).