LeBron James Previews Snoop Dogg, Jadakiss & Benny The Butcher Song Following Drake Leak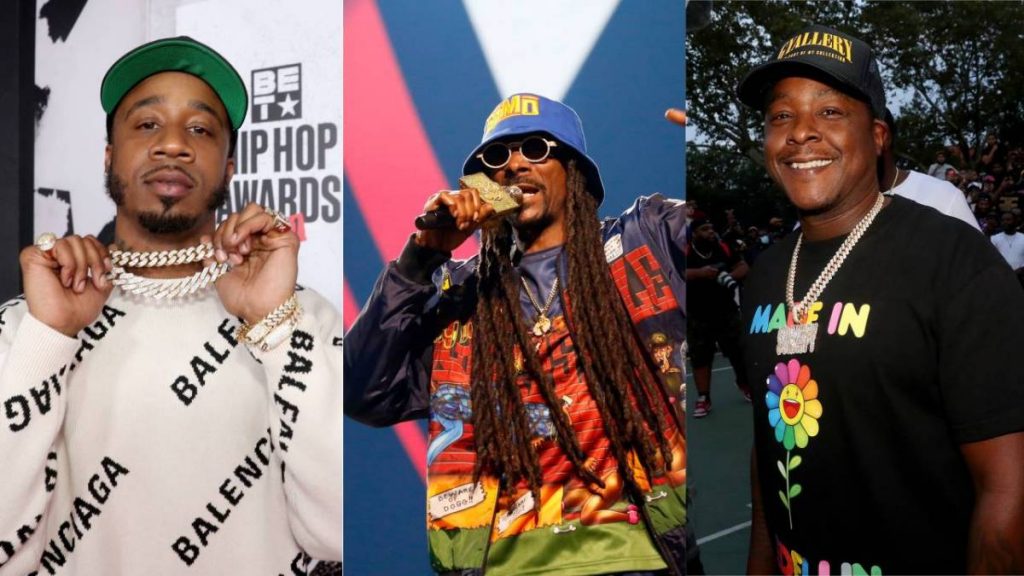 Migos rapper Quavo previously addressed how Los Angeles Lakers superstar LeBron James gets his hand on music before anyone else.
Before the Lakers get their 2021-2022 season underway, the NBA legend teased an unreleased track from Snoop Dogg featuring Benny The Butcher and Jadakiss, who James referred to as "the most underrated Hip Hop artist of all-time" after his Verzuz victory lap in August.
"@SnoopDogg This Go Crazy!!!!" James tagged the video. "Whoa."
View this post on Instagram
James has used the backseat of his vehicle to preview almost every new Hip Hop release, giving co-signs to the likes of Drake, Meek Mill and more. In 2019, he put his ear to good use by executive producing 2 Chainz' Rap Or Go To The League album.
The unreleased collaboration between Jadakiss, Benny and Snoop is the latest in a string of high-profile collaborations for the Griselda member. After teasing his collaboration with the 6 God for more than two years, the record leaked to the general public unceremoniously last month.
Regardless of when Benny releases music, Brown has championed him as one of the few artists he gets instantly excited for when they drop a new track. Before the song leaked, Benny explained to The Bootleg Kev Podcast in March it wasn't the only Drake collaboration he had tucked away.
"All the smart people, they tap in early," Benny told Bootleg Kev. "The curators, they push the culture. They tap in early, have everybody else's stamp on it."