Lil Baby Fans Find His Super Bowl Home, Forcing Him To Flee To New Rental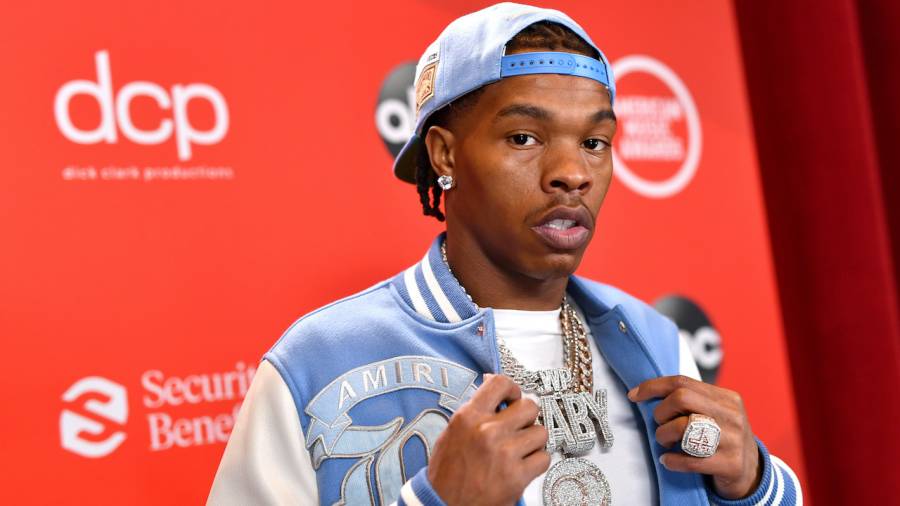 TAMPA BAY, FL – Lil Baby doesn't play when it comes to his safety. While spending Super Bowl weekend in Tampa Bay, Florida on Sunday (February 7), Baby came outside to some unexpected visitors on his rental property, forcing him to find a new rental in the area.
"Come outside to a whole mob," Baby says while taking a video of the scene of fans. "Can't come back there. Gotta get a whole new house."
View this post on Instagram
It looked like a bunch of fans wanted to take pictures and videos of Baby, but he fled the scene to his new location. The Atlanta rapper posted a few pictures from his updated rental and looks to have avoided any sort of potential harm.
View this post on Instagram
As for the game, Super Bowl LV saw the Tampa Bay Buccaneers upset the favorite Kansas City Chiefs by a score of 31-9. Baby was also in attendance for the blowout, which saw him take in the action from a luxury box suite alongside Cardi B, Offset, Quavo and Meek Mill.
View this post on Instagram
View this post on Instagram
View this post on Instagram
Jennifer Lopez, Alex Rodriguez, New York Yankees outfielder Aaron Judge and NBA legend Shaquille O'Neal were also reportedly spotted in the star-studded luxury box throughout the game. During a break in the action, Baby and Meek had some fun with Michael Rubin and his family when they all hit the viral TikTok June Bug Challenge.
Watch it below.
#lilbaby & #meekmill with some company hitting the #junebugchallenge 😂😂 pic.twitter.com/fiwH5qy8fJ

— No Jumper (@nojumper) February 8, 2021