Lil Baby & Killer Mike Combine Their 'Bigger Picture' & 'Walking In The Snow' Lyrics For An Impactful 2021 Grammy Performance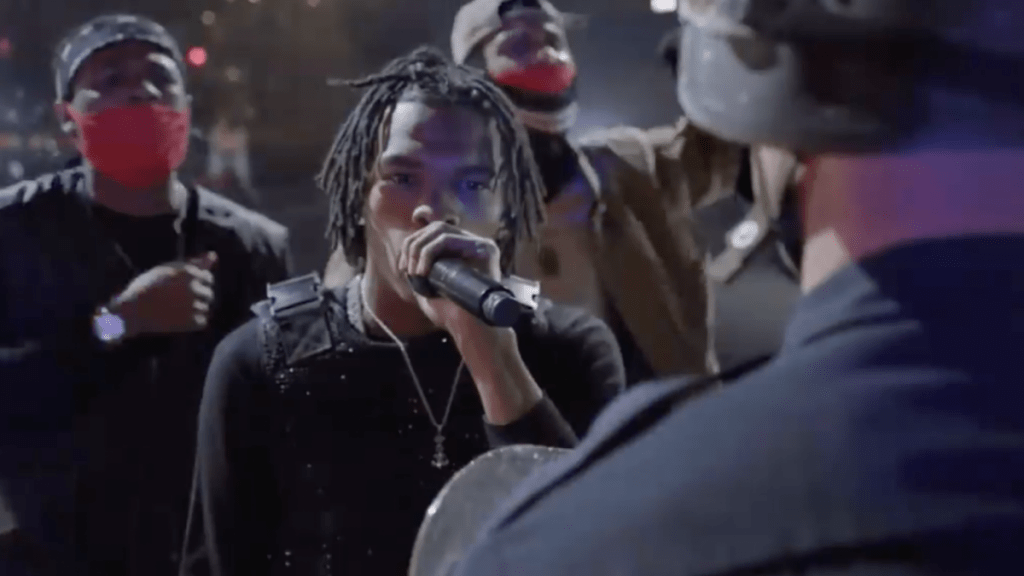 LOS ANGELES, CA – Lil Baby took to the Downtown Los Angeles streets to deliver a moving Grammy Awards performance to his 2020 protest anthem "The Bigger Picture," which arrived on the heels of George Floyd's murder at the hands of Minneapolis police.
For the HipHopDX Song of the Year's performance, Baby brought out a special guest in Run The Jewels' Killer Mike. The powerful performance kicked off with a James Baldwin quote as Baby put the ills of police brutality on display for America to see in plain sight.
Activist Tamika Mallory made an appearance calling on Joe Biden to demand justice and Killer Mike stepped in front of a dozen microphones in the form of a press conference to deliver a verse from RTJ's "walking in the snow."
View this post on Instagram
"Nominations aside, actually performing 'The Bigger Picture' means the most to me," Lil Baby said in a statement. "I paint pictures with my songs and wanted the performance to bring that picture to life. Just like with the song, this performance had to reflect the real. No sugar-coating. My family, my fans and my city know who I do this for."
Baby's "The Bigger Picture" was nominated for Best Rap Performance at the 2021 Grammy Awards but ended up losing out to Megan Thee Stallion's "Savage (Remix)," who took home three trophies throughout the night.
Lil Baby's night was also capped off by meeting JAY-Z for the first time. He tweeted about the encounter and how he respected Hov falling back while letting Beyoncé with through with their team of security guards.
I met jay z 🙌🏽 He let the security walk with bey an he walked by his self. Boss Shìt 🤞🏽

— Lil Baby (@lilbaby4PF) March 15, 2021
The Atlanta native is keeping his momentum rolling into 2021. Besides his atrocious performance on the basketball court during All-Star Weekend, Baby guested on Drake's Scary Hours 2 EP with "Wants and Needs" set to debut at No. 2 on this week's Billboard Hot 100 chart.
Watch his "The Bigger Picture" performance from the Grammy Awards below.