Lil Baby, Nipsey Hussle + 42 Dugg Soundtrack James Harden's 'Taste' Playlist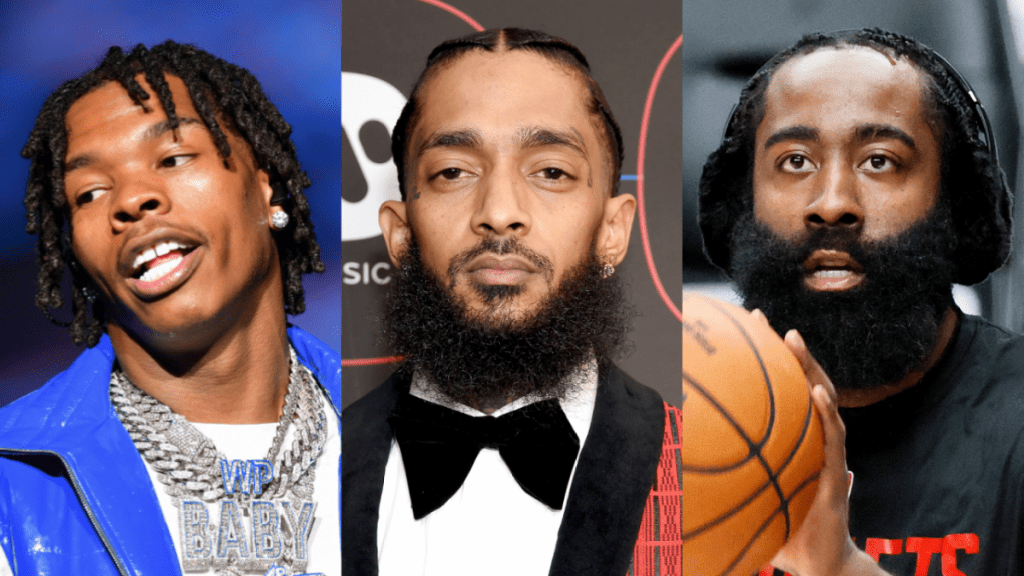 NBA superstar James Harden is the latest celebrity tastemaker to curate Spotify's monthly Taste playlist, and he's packed it with Hip Hop heavyweights.
As the Brooklyn Nets swingman gets his grind on during the off-season, he's put together a 49-song playlist that he says is for "sophisticated palettes only."
Taking over @Spotify's Taste playlist this month. Sophisticated palettes only https://t.co/yH6EsR9OYK pic.twitter.com/mEhl3GW5qt

— James Harden (@JHarden13) August 9, 2021
The playlist gives fans insight into The Beard's musical taste with tracks from Lil Baby, Drake, Future, Travis Scott, Lil Uzi Vert, Meek Mill, Gunna, Lil Durk, Roddy Ricch, Don Toliver and the late, great Nipsey Hussle.
Proving he keeps his ear to the streets, Harden has also picked songs from red-hot rookie EST Gee, as well as 2021 HipHopDX Rising Stars 42 Dugg and Blxst.
"Music is the driving force behind my day-to-day motivation," said Harden of his Taste playlist. "On the days that I lack, music helps me get the job done, in every area of my life. Curating a playlist for Spotify is an extension of what I do in my daily life. I find music I believe in, and I put people on."
Maxwell Adepoju, Spotify's Senior Hip Hop Editor for North America, added, "Taste is a playlist brand that shares the unique story of tastemakers and their relationship to music and culture. There are only a handful of athletes whose ambitions cross over into Hip Hop and music cultures, and James is at the top of that list."
As one of the NBA's most popular players, James Harden is friends with many of the names on his Taste playlist. He's been spotted hanging out with Travis Scott and Drake, and is even on tickling terms with Meek Mill.
Harden appears to be particularly close to Lil Baby, who appears a total of ten times on his Taste playlist. In July, the pair hit up Paris Fashion Week together, a trip that was tainted by a brush with the law.
Harden was reportedly frisked by police while Baby was arrested for allegedly transporting drugs after cops found 20 grams of cannabis in his car. The Atlanta rapper was released from custody and ordered to pay a drug fine.
"He got a real ear for music," Lil Baby said while speaking about Harden in an interview with Billboard. "That's how me and him linked on another level. He really into music."
In addition to curating this month's Spotify Taste playlist, the former Houston Rockets player will host the James Harden & Friends charity event in conjunction with Spotify's RapCaviar at Houston's Bayou Music Center on August 28.
Listen to the full playlist below.