Lil Baby Says He's Done With Features As He Enters '#AlbumMode'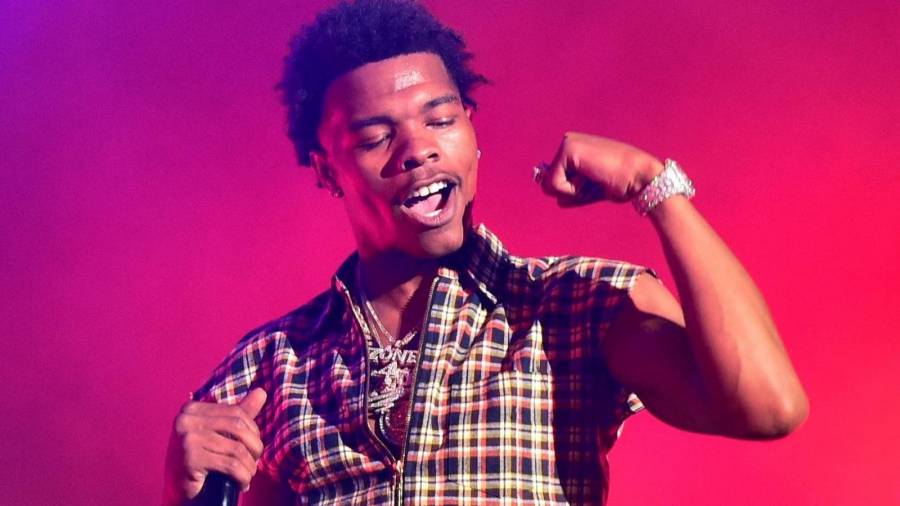 Despite the COVID-19 pandemic, civil unrest and chaos at the White House, Lil Baby is still having a banner year.
His 2020 album My Turn debuted at No. 1 on the Billboard 200 chart following its February release and he won Video of the Year for "The Bigger Picture" at the 2020 BET Hip Hop Awards last month. The single peaked at No. 3 on the Billboard Hot 100, becoming the highest-charting single of his career. My Turn was also named one of the Top 10 highest-selling albums of the year.
But according to the Atlanta-born rapper, he's going back into album mode, which means his feature days are behind him, at least temporarily. On Tuesday (November 10), Lil Baby fired off a tweet firmly putting that notion to rest.
"It was fun while it lasted," he tweeted alongside a money bag emoji. "No More features from Lil Baby."
It was fun while it lasted 💰 No More features from Lil Baby ✌🏽 #albummode

— Lil Baby (@lilbaby4PF) November 11, 2020
Lil Baby has released two official studio albums in the period of two years, including 2018's Harder Than Ever and the aforementioned My Turn.
His path to get here has been somewhat remarkable — and he's only 25. After running into legal trouble at a young age, he ultimately wound up spending two years behind bars. Once he was released, Lil Baby decided to take music seriously and launch a rap career with 4PF (4 Pockets Full) and Quality Control Music.
In 2017, he released his first mixtape Perfect Timing with features from Young Thug and Lil Yachty and has been going nonstop ever since. Over the last few years, he's been featured on numerous singles, including T.I.'s "Pardon," the late Pop Smoke's "For The Night" and NLE Choppa's "Narrow Road."