Lil Baby Secures Another Feature Bag Through Toronto Singer FRVRFRIDAY's 'Window Shopping' Video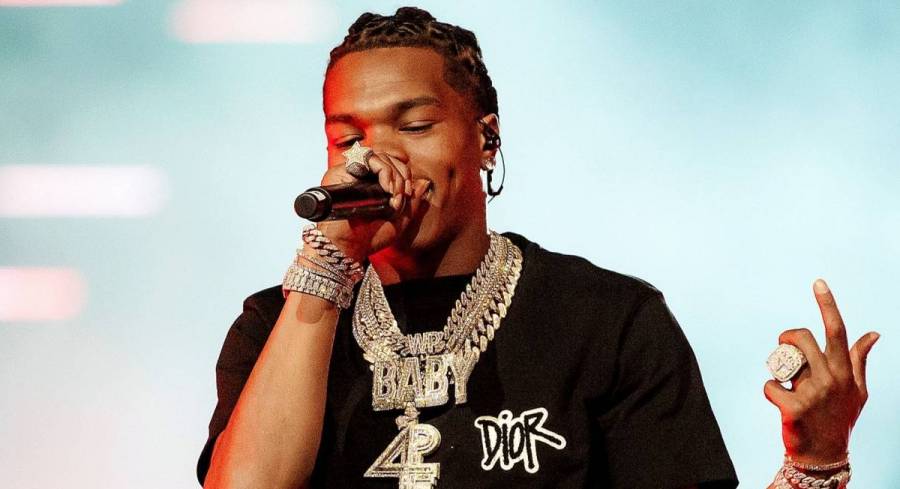 When an emerging artist is looking to make a splash on the Billboard charts, there's no smarter call to make in Hip Hop right now than Lil Baby. Baby continues his epic 2020 banner campaign by hopping on Toronto singer FRVRFRIDAY's "Window Shopping," which dropped on Friday (October 9).
The duo shot a low-key visual as well. The laid-back clip features an iced-out Lil Baby joining the Kid.Studio-directed video rhyming in an Atlanta parking lot late at night. FRVRFRIDAY explained to Complex that he shot most of his parts on lockdown in Canada, before linking up with Baby in the ATL.
Baby and FRIDAY stay on the same page when exploring their love lives, as the My Turn rapper gets introspective about his relationship with girlfriend Jayda Cheaves.
"You be on my mind all the time even if we don't speak/I be on the grind all the time, you get the real me/Shopping spree forever, nah for real you feel me," Baby rhymes to close out his assist.
Baby isn't resting on his laurels in 2020 either. The Quality Control rapper teased his solo return on Wednesday (October 7) with an unreleased video featuring him and Cheaves on a tropical vacation. He also promised new music on the way on Twitter as well, so Baby season could be on the horizon this fall.
View this post on Instagram

I'm Like Come Here Put That Pu$$y On Me Don't Be Runnin From Me 😏