Lil Bibby Reveals Juice WRLD's 'Lucid Dreams' Has Gone Diamond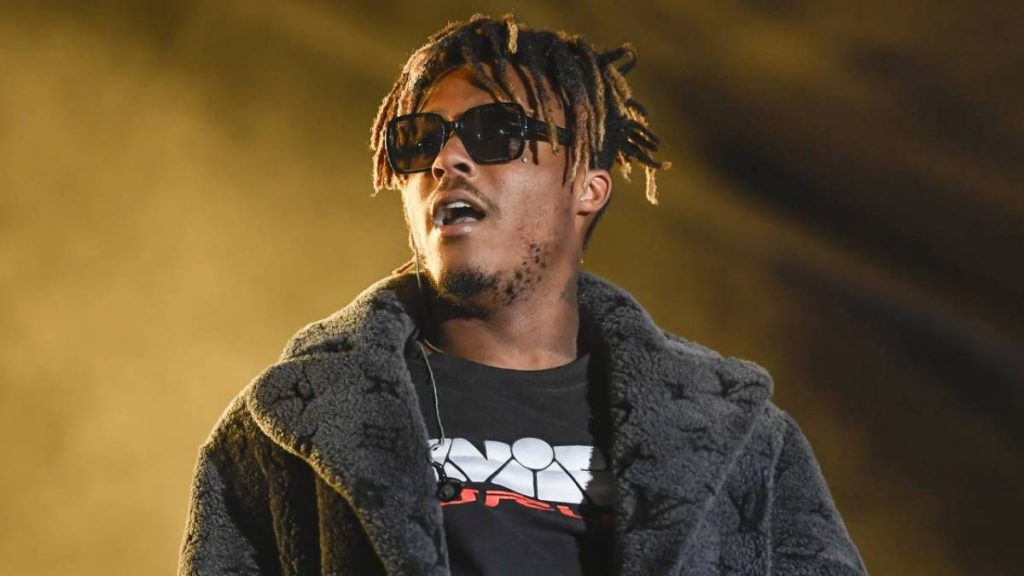 Lil Bibby, the former manager of the late Juice WRLD, revealed on Twitter that the 999 club has plenty of reasons to celebrate this weekend.
The first cause for celebration was that a new posthumous Juice WRLD song called "Cigarettes" hit streaming platforms on Friday (February 4), which Lil Bibby shared on Twitter. He then followed up the tweet with the second piece of good news.
"Oh and Lucid Dreams is Diamond," Bibby wrote. "Thank you 999 forever."
🔥🚬💨 https://t.co/27AmzJeLTT

— Lil Bibby (@LilBibby_) February 4, 2022
Oh and Lucid Dreams is Diamond 💎💎

— Lil Bibby (@LilBibby_) February 4, 2022
Thank you 999 forever 💕🕊

— Lil Bibby (@LilBibby_) February 4, 2022
"Cigarettes" is the first new piece of music from Juice since his 2021 posthumous album Fighting Demons. The album boasted features from Polo G, Trippie Redd, and Justin Bieber, and debuted at No. 2 on the Billboard Hot 100, earning 119,000 equivalent album units in its debut week. This equals out to 155.49 million on-demand streams of the album's songs.
While the success of the album was all well and good, Lil Bibby said in an interview with Complex that a clip of Lil Wayne discussing his mental health was the one add-on he really wanted to include on the project, but that it simply didn't clear in time.
"It's always tough clearing everything," Bibby said. "I had got this footage from this Lil Wayne interview, and it was really meaningful, really powerful.
"It was Lil Wayne talking about how he had mental health, and he shot himself. The cops saved him. So I felt like that was really meaningful. And up until yesterday, we were even trying to clear it, and we couldn't clear it."
Juice's former manager Peter Jideonwo added, "We got denied—not by [Lil Wayne], not the interviewer, but the actual studio that owns the content. And something like that puts a hole in the album."
With the new diamond certification, Juice WRLD joins the ranks of other legendary rappers like Drake, Eminem, Outkast, Post Malone, Lil Nas X, The Weeknd, Nelly and The Notorious B.I.G.
Watch the animated music video to "Cigarettes" below as well as the video for "Lucid Dreams," which currently has over 780 million views.