Lil Durk & King Von Labelmate JusBlow600 Arrested For Murder + 6 Felony Counts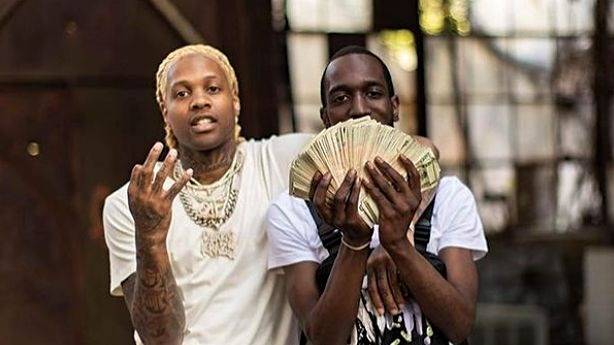 Chicago rapper JusBlow600, who's signed to Lil Durk's Only The Family imprint alongside the late King Von, was reportedly arrested last week. According to The Times of Northwest Indiana, JusBlow600 — real name Justin M. Mitchell — was extradited back to Chicago where he'll face a murder charge and six additional felonies.
In addition to the 25-year-old rapper, Paradise Haynes and Lucky R. Tyler stand accused of planning to rob 19-year-old Khalil Carter on Halloween 2017 in Hammond, Indiana. But during the alleged attempted robbery, Carter was killed while Carter's cousin and JusBlow600 himself were wounded as a shootout ensued.
Lake Criminal Court documents reportedly identify JusBlow600 as the triggerman, explaining he shot Carter with an assault rifle. But on Tuesday (December 15), JusBlow600 shared an Instagram post claiming he was innocent, while promoting a new project at the same time.
"They tryin 2 build cases off lies and snitches! Imma stay 10 toes down," he captioned the post. "Mr.SnitchK …. RN4L P.s : Album OTW. I love and thank my support system and fans!! Imma be back when I beat the case. BlowDaMan."
View this post on Instagram
But Haynes has already pleaded guilty to one count of robbery resulting in bodily injury, a level two felony, and could face 10 to 30 years in prison. Meanwhile, Tyler and JusBlow600 are facing one count of murder, one count of murder in perpetration of a robbery, two counts robbery, one count of aggravated battery and two counts of criminal confinement.
If convicted of murder, they are looking at 45 to 65 years in prison. A magistrate entered not guilty pleas on the OTF artist's behalf on Monday (December 14) and appointed a public defender to represent him.
It appears JusBlow600's career was just getting off the ground. In 2019, he collaborated with Durk, King Von and several other OTF artists on the song "Gang Forever."
Check it out below.