Lil Durk & Queen Naija Make Case For 2020 Love Anthem In 'Lie To Me' Video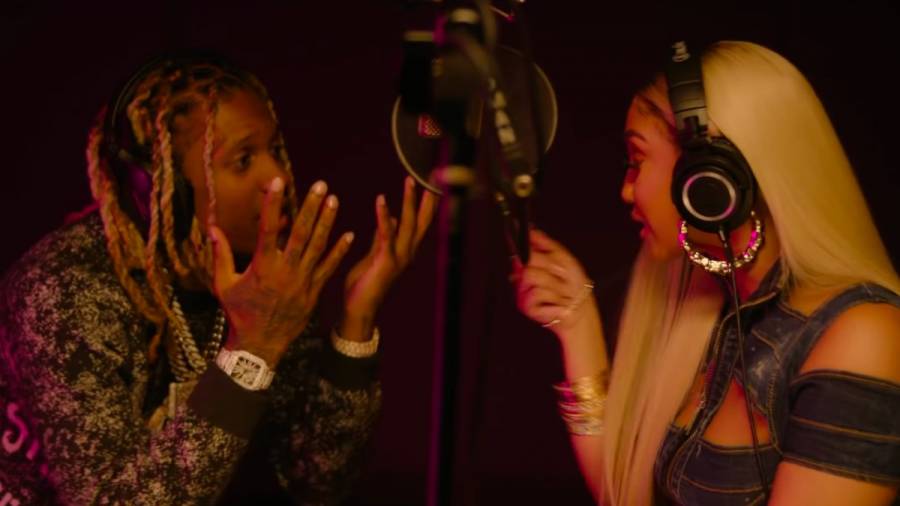 Teyana Taylor hops in the director's chair for the video to Queen Naija's new Lil Durk-assisted single, "Lie To Me."
The track samples the 1983 DeBarge classic "A Dream," and features Najia and Durk reflecting on a situationship that definitely ain't for everybody. The track will live on the singer's forthcoming debut album missunderstood, which is slated to drop October 30.
View this post on Instagram

This shit so hard go lock in to our new video @queennaija …. the voice
Durk is gearing up to release an album as well. After releasing his single "The Voice" on September 4 to go up against Tekashi 6ix9ne's sophomore album release date, Durk announced his album of the same name would drop on an unspecified October date.
"The voice album won already and it's not even out yet 10/?/20 …..," he teased on September 6.
The song debuted at No. 62 on the Billboard Hot 100 – prompting 6ix9ine to troll him.
"Everybody in the industry posted this," 6ix9ine commented on Instagram. "This what happen when u don't got Drake."
The colorful haired rapper has since gone dark on social media after his underwhelming first week numbers for TattleTales.
Watch Queen Najia and Lil Durk's "Lie To Me" up top.