Lil Durk Samples A King Von Voice Note, Mourns Those He's Lost On 'Death Ain't Easy'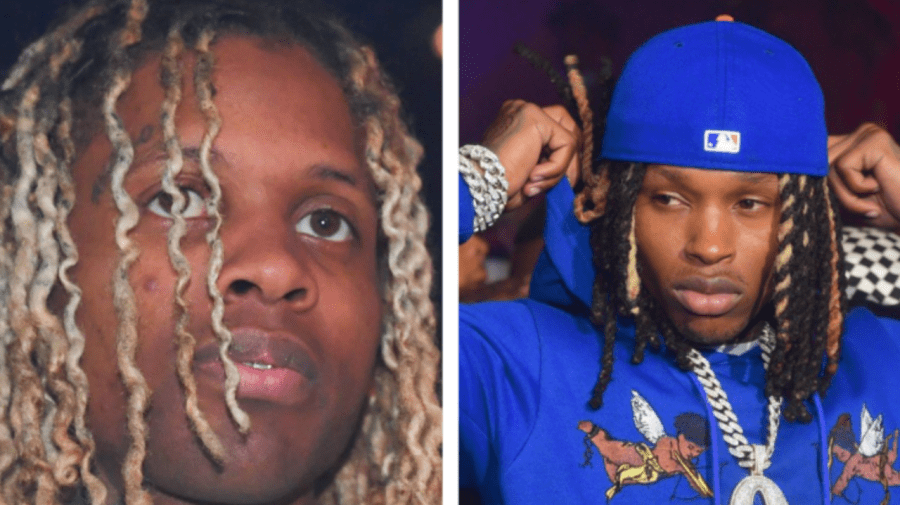 Lil Durk returned on Thursday (December 24) with the surprise release of his The Voice album. On "Death Ain't Easy," Durk samples a voice note from his OTF affiliate King Von, who was fatally shot in November outside of an Atlanta hookah lounge, to kick off the pensive track.
"Alright, 'cause he really a hoe," he says of an opp. "You know, he probably told him. Like you know when we came up in there, he got up outta them ways in Cali and shit. we came, they tryna check my hand, but well that's the section. I told him he better get on his ass — have him duckin' and shit."
The voice dropping midnight tell the trenches I'm back 💙..#doit4von pic.twitter.com/Lh69K8IETE

— THE VOICE (@lildurk) December 23, 2020
Durk then takes the baton and pours his heart out over the mournful production, while getting contemplative about the many losses he's suffered in his journey from Chicago's pavement. He opens his verse remembering his friend Sheroid Liggins, who was shot and killed in February 2012.
"I wash my pain away with painkillers," Durk raps. "No new friends, I'm with the same n-ggas/Came from nothin', you see what fame give us/They went to jail to kill the main n-ggas."
2012 – durk
2020 – the voice 💙 thank y'all

— THE VOICE (@lildurk) December 24, 2020
The rest of the 16-track album includes previously released singles "Stay Down" and "The Voice." The Chicago native calls on Young Thug, 6LACK, YNW Melly and a posthumous Von feature to complete the LP. The Voice marks Durk's second 2020 album following Just Cause Y'all Waited 2.
Listen to "Death Ain't Easy" above.