Lil Pump Threatens To Move To Colombia If Donald Trump Loses Election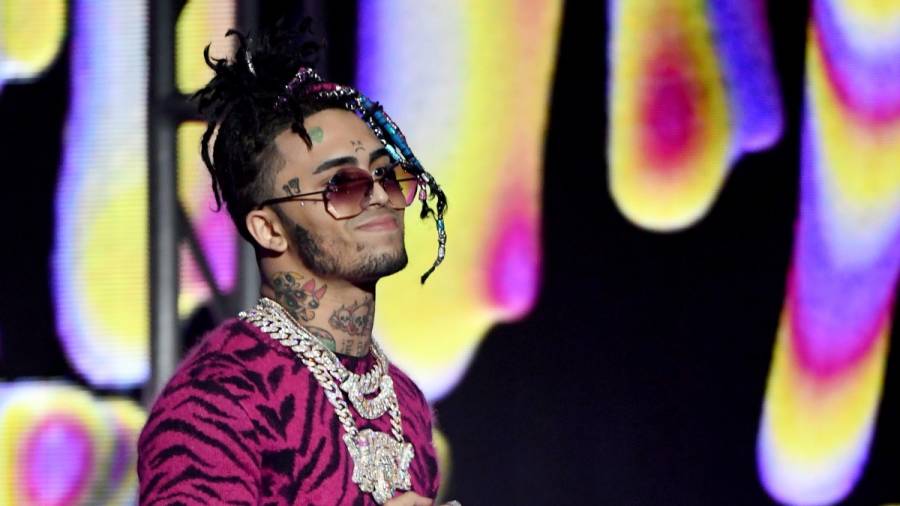 Lil Pump plans to leave the country if Donald Trump doesn't get a second term as president.
In a video posted to his story on Friday (October 30), Pump declared he'd be moving to Colombia if Joe Biden wins the 2020 presidential election. The "Gucci Gang" rapper appeared to enjoy making his declaration as well, smirking at the end of the clip.
"If Trump does not get elected, I'm moving the fuck out of here!" he said. "Nigga, I'm going to Colombia. Fuck it!"
View this post on Instagram
Following in 50 Cent's footsteps, Pump endorsed Trump for president on Monday (October 26). He also decided Biden's proposed tax plan didn't sit right with him.
"All I gotta say is Trump 2020 bitch!" he said in a video on Instagram. "Fuck I look like paying an extra 33 in tax for Biden, bitch ass nigga. Fuck sleepy Joe, nigga. Trump 2020 bitch!"
Biden's plan would raise taxes on people earning over $400,000 a year, which would affect less than 10 percent of overall taxpayers. However, it's a bracket Pump is likely in right now.
He followed up his pledge of support with a Photoshopped photo of himself and Trump, making sure his allegiance was clear.
"THE DAY I MET TRUMP. #trump202022020," he wrote in the caption.
50 Cent walked back his similar sentiments after his ex Chelsea Handler reaching out to him. He then denounced Lil Wayne for meeting up with Trump this week.
"Oh no Wayne, I WOULD HAVE NEVER TOOK THIS PICTURE," 50 wrote with a face palm emoji.
Lil Jon and Royce Da 5'9 also spoke out against Wayne's decision.