Lil Tjay Asks Giveon On Instagram To Clear Sample On Unreleased YouTube Song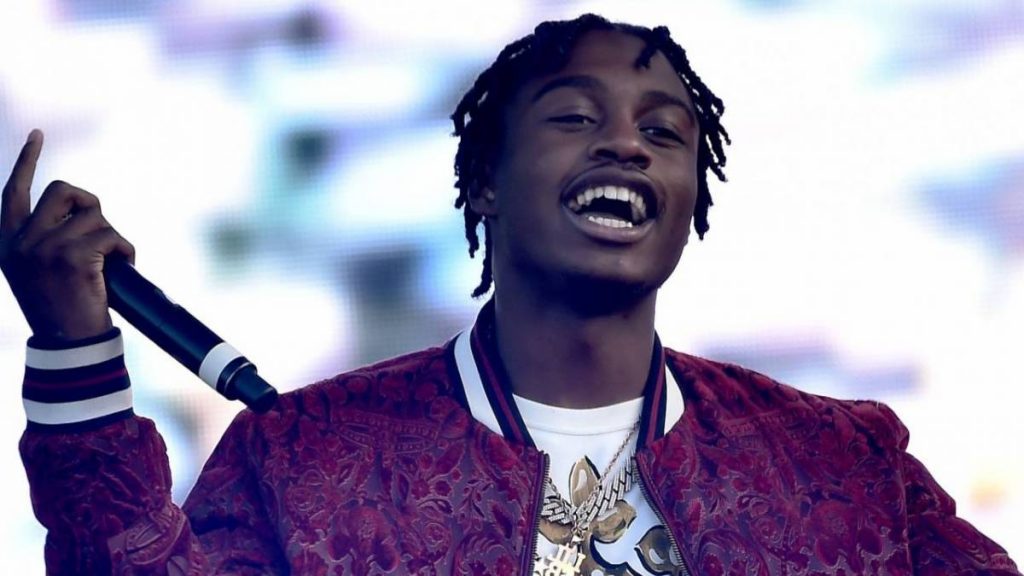 Lil Tjay is one of the bubbling acts out of New York City making a name for himself with his melodic trap-infused music. Most of his songs talk about his life in the streets or love interests, but one of the recurring topics is his late friend, Esmerlyn "Smelly" Toribio. 
On August 14, 2016, Toribio was killed when a motorcycle sale went sour in his neighborhood in The Bronx, New York. With the fifth anniversary of Toribio's death passing by, Lil Tjay celebrated his friend's life with a brand new unreleased song called "Forever In My Heart." However, the song had a very brief lifespan on the internet, thanks to some sample clearance issues. 
Lil Tjay recently took to his Instagram Story to explain why YouTube removed his tribute song to Smelly. According to the "Calling My Phone" rapper, the song contains a sample from Giveon's "Heartbreak Anniversary" that the label didn't clear. 
"They took down 'Forever In My Heart' because I ain't cleared the Giveon sample," Lil Tjay said on Instagram. "I ain't put it on platforms I really made that shit like probably two, three days before I even dropped it. So I couldn't clear it or even try to clear it, but I just put it on YouTube."
View this post on Instagram
Lil Tjay may not have wanted to deal with industry rules and just wanted to put the song out strictly for creative purposes. He explained he didn't intend to make any money or streams off the song. 
"I wasn't even trying to really like sell a song or put it on platforms," he explained. "It was just for the art, you feel me?"
Lil Tjay ended his video by asking Giveon to clear the sample so that he can honor his late friend the way he planned on doing. However, Giveon has yet to respond to Lil Tjay's request.