Lil Tjay Thanks Fans In First Message Since Being Discharged From Hospital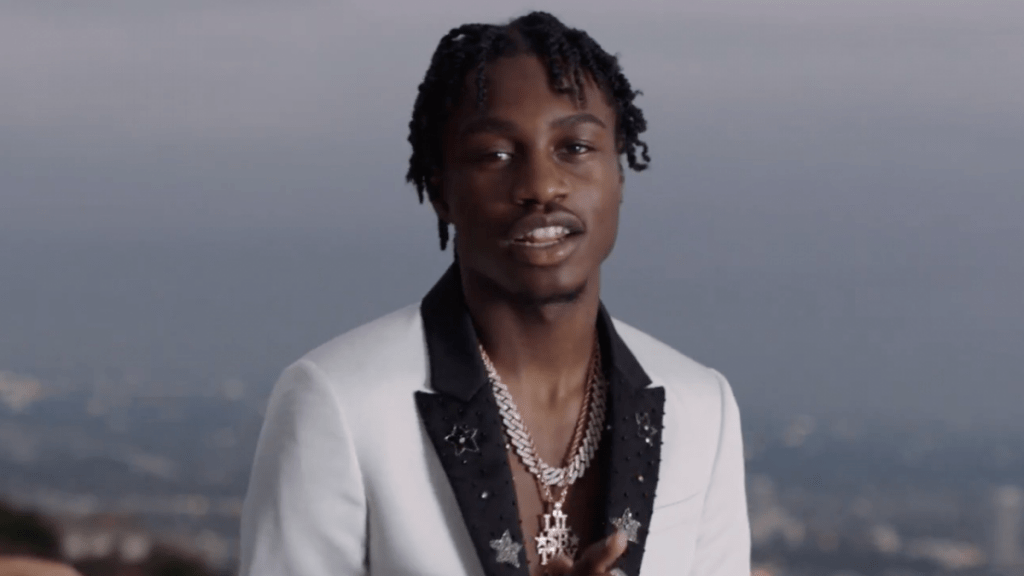 Lil Tjay has been discharged from the hospital and thanked his fans for their love and support while recovering from being shot.
Back in June, the Bronx native had been brutally shot during an attempted robbery while sitting in his car outside a Chipotle restaurant in Edgewater, New Jersey. The 21-year-old was rushed into emergency surgery at the time, where he was reported to have been unconscious and breathing through a tube for a few days. Tjay took to social media on Wednesday (August 24) to say that while things were "tough," he is back and "stronger than ever."
"Hey what's going on y'all?" Tjay, who was donning a neck brace, said in a video. "I'm just checking in with y'all. I just wanna say, thanks for the love, thanks for the support. I've been looking at the DM's, seeing the comments and everything else and I feel love."
He continued, "Seven shots it was tough you know, most people don't survive it but I'm here. Here for a reason and new music coming soon, we're gonna come back stronger than ever. Love y'all."
Thanks for the love and support ya I appreciate everything fr… ??we gon come back stronger than ever ‼️‼️ ya ready ??? pic.twitter.com/lxGKZSp9Fy

— TJAYYYY ? (@liltjay) August 24, 2022
Three suspects were later taken into custody, with the Bergen County Prosecutor's Office claiming in a statement that 27-year-old Mohamed Konate was the trigger man. The statement claimed that Konate allegedly shot Tjay multiple times, while one of Tjay's friends was shot once. Konate allegedly struck the "In My Head" rapper in the thoracic cavity, which is the area that holds the rib cage, the heart, lungs, esophagus, and other vital organs.
Mohamad Konate has been charged with three counts of first-degree attempted murder, and the other two suspects have been arrested and charged with second-degree unlawful possession of a weapon.
Despite his near-death experience, Lil Tjay has been in good spirits since he was discharged from the hospital earlier in August. The young rapper announced his return with a massive billboard in his Bronx home borough, which simply read: "I'M BACK."
Lil Tjay's most recent project, Destined 2 Win, arrived in 2021, which included the Billboard Hot 100 hit "Calling My Phone" featuring 6LACK, as well as "Headshot" with Fivio Foreign and Polo G. He recently dropped off two new singles "In My Head" and "Goin Up."