Lil Uzi Vert Surprises Fabolous' Son With $5K In Cash, Unreleased Music & Baby Pluto Merch For 13th Birthday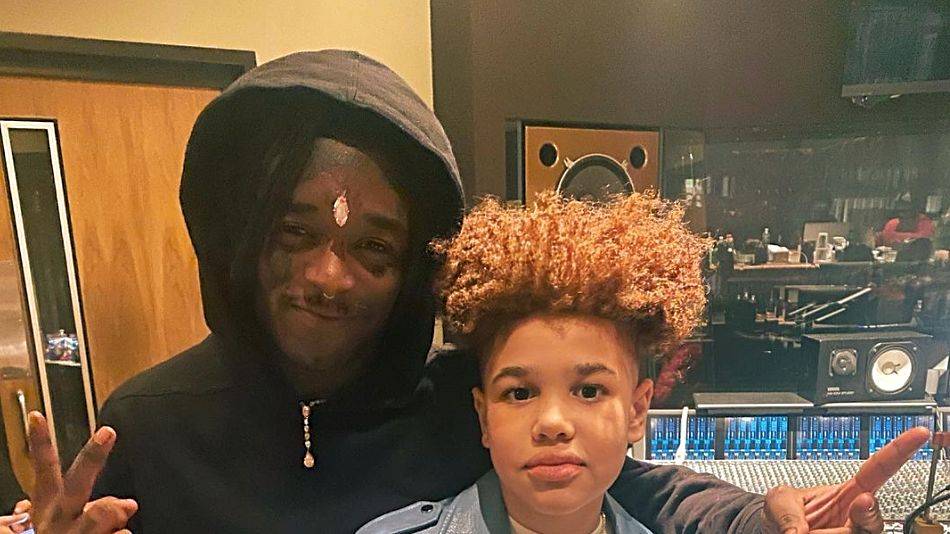 New York, NY – Fabolous' son Johan just had a birthday experience he'll never forget. According to an Instagram post, Fab took his now 13-year-old to meet Lil Uzi Vert who Fab jokingly called his "other favorite rapper." But likely to Johan's surprise, the Eternal Atake artist showered him with several gifts, including $5,000 in cash, Baby Pluto merch and some unreleased music.
"For Johan's birthday i took him to see his 'other favorite rapper,'" Fab captioned a video of their studio meet-up. "Not only did he get to link & chop it up wit @liluzivert.. he got a bag of Baby Pluto Merch, heard some new unreleased music, & even got a surprise $5000 from Uzi for his Bday!!! Love & Respect to my lil bro Uzi! Appreciate you for helping make my son Bday lit. What a time to turn 13 @iamprincejoso."
View this post on Instagram
Fabolous and his longtime partner Emily Bustamante have three children together, including Johan. Jonas is 5 years old and their newest, Journey, is just four months. Their relationship has been under heavy scrutiny since 2018 when Fab was accused of domestic violence.
At the time, the veteran rapper was accused of punching Bustamante seven times in the face, "causing severe damage to her two front teeth." Footage of him threatening Bustamante and her father while brandishing scissors surfaced soon after the incident.
Consequently, Fab was indicted for one count of domestic violence with significant bodily injury, one count of possession of a weapon and two counts of threatening to kill. But apparently, that's all water under the bridge for the couple.
In January, Fab penned a heartfelt Instagram post about his relationship, writing, "I know the cool of this generation is being savage & not giving a fuck. And all the rap songs say money over everything & everybody is sleeping wit somebody else's man or woman. But fa real.. having a partner to love, share life with, raise a family together with, & make each other better is real GOALS. That's the real COOL. That's really WINNING!! Love You @emilyb_."