Lil Wayne & Denise Bidot May Have Broken Up Again Following Instagram Shade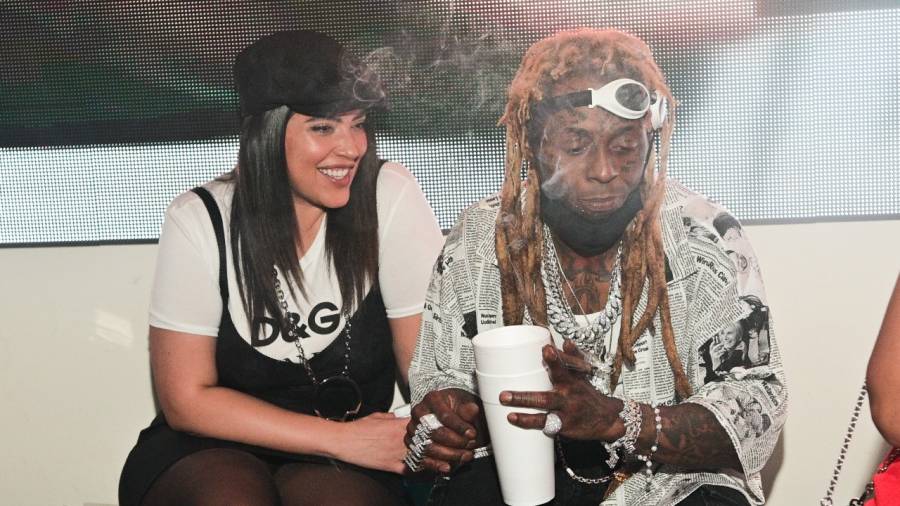 Lil Wayne and Denise Bidot have seemingly split. Again.
As of Tuesday (January 5), the pair are no longer following each other on Instagram – which tends to almost always be a bad sign. Previously, Bidot was the only person Wayne was following. The same day, the model took to her Instagram Story with a cryptic meme that seems pretty likely could be about the No Ceilings rapper.
"Pretty disappointing when you defend someone throughout everything and they turn out to be just as shitty as everyone said they were," it read.
View this post on Instagram
The pair briefly split in November following Wayne's endorsement of Donald Trump, though Bidot denied rumors of a breakup at first.
"This is absolutely FALSE!" she wrote in a retweet of an article that alleged they'd split because of his endorsement.
She later deleted her Instagram account, but reinstated it weeks later when she popped back up with her boo.
The pair have been dating since June, and were together just as recently as New Year's Eve. In a since-deleted picture of them, Bidot sent love to her fans.
"Happy New Year!!" she wrote. "Hope everyone finds themselves surrounded by love and good vibes not just today, but all of 2021. Besitos."