Lil Wayne Flosses His Diamonds To Bless Pop Smoke's 'Iced Out Audemars' Remix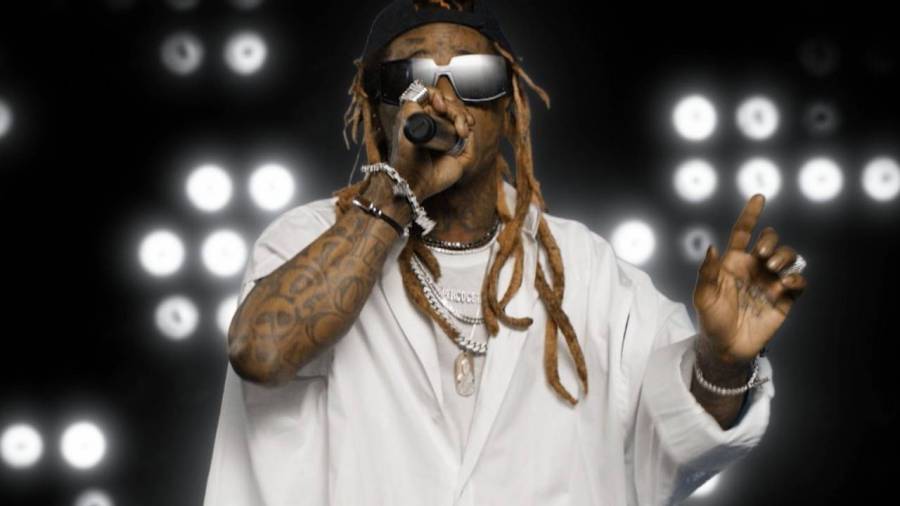 Another Pop Smoke Shoot For the Stars, Aim For the Moon track has received the remix treatment. On the heels of Summer Walker hopping on "Mood Swings" in September, Lil Wayne adds a verse to bless the deluxe edition sleeper "Iced Out Audemars," which hit streaming services Thursday (October 15).
Weezy replaces Brooklyn rapper DAFI WOO and pushes the tempo with a brisk assist where he pays homage to Pop Smoke with a silky verse showing off his love for diamonds.
"Rest in peace to Poppy/Here today, we gone tomorrow (Gone tomorrow)/That's the art of war(art of war)/Too many fallen stars (For the stars)/And when it rains it storms (Yeah)/Iced out Audemars," Wayne rhymes.
"Iced Out Audemars" appeared on the deluxe version of Pop's posthumous debut album, which dropped on July 20. A snippet of the Lil Wayne remix surfaced online on October 5.
Shoot For the Stars, Aim For the Moon is expected to return to No. 1 once again atop the Billboard 200 next week with about 65,000 album-equivalent units. The project debuted at No. 1 back in July and all 19 tracks from SFTSAFTM appeared on the Hot 100.
In a recent interview with Variety, the late Brooklyn rapper's manager, Steven Victor, detailed the process of bringing the album across the finish line following his tragic February death and choosing collaborators Pop wanted to work with.
"It's his vision that I helped piece together," Victor explained. "A lot of times, I'd think about what he wanted: the way the album sounded. He always wanted to be a global artist and be able to make different colored music of all the different things that had an impact on him. He really loved R&B, Afrobeat, the drill sound, New York Hip Hop."