Lil Wayne Shreds Pi'erre Bourne Production For Young Money Rapper Allan Cubas 'Cameras' Video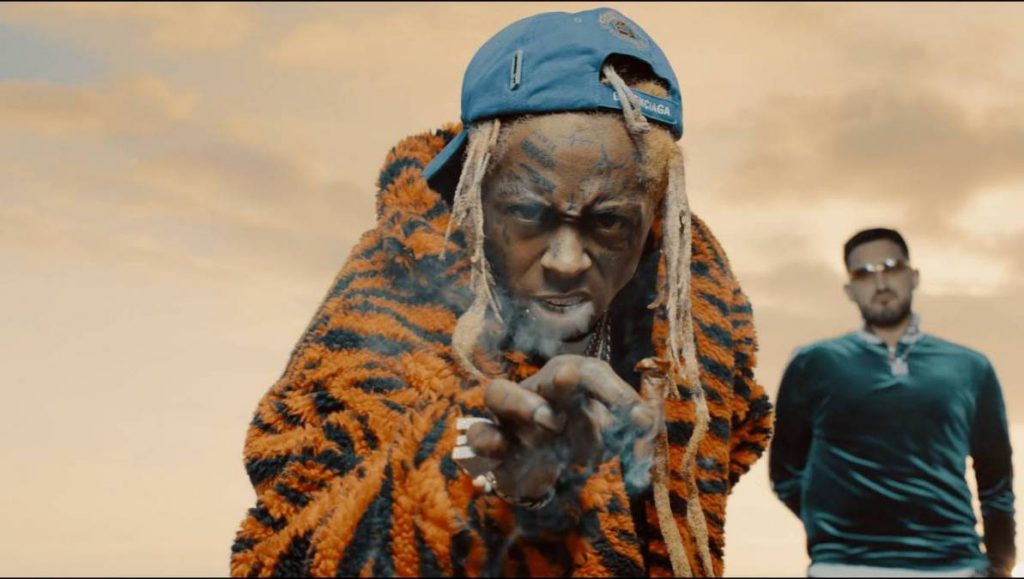 Coming on the heels of Sorry 4 The Wait's arrival to streaming services, Lil Wayne gifted fans with a flashy new music video for "Cameras" on Monday (February 7), which is one of the tape's four new additions and features Young Money signee Allan Cubas.
The video for the Pi'erre Bourne-produced track is simple and clean as Weezy and Allan relax near Lil Wayne's infinity pool while bikini-clad women snap pictures and play with pool toys. "Cameras" is one of four new tracks to appear on Sorry 4 The Wait since its debut to streaming. The three other new songs included are called "Lil Romeo," "Bleu Snappin'" and "Anti-Hero" featuring Lil Tecca.
The mixtape's long overdue transfer to streaming comes more than a decade since Lil Wayne released the project to quench fans' thirsts as they waited for news on Tha Carter IV in 2011. On the tape, Lil Tunechi tackles classic instrumentals of the early 2010s, including Adele's "Rolling in the Deep" and Drake's "Marvin's Room."
In an interview with Fake Shore Drive in 2020, Wayne's manager Cortez Bryant said the team was working hard to transfer all of his client's mixtapes to streaming in the next few years.
"We want everyone to hear [or have them] discover [his mixtapes]," Bryant said to Andrew Barber. "At least that's where everybody listens to music, so they're not forced to go into their iTunes catalogs from back in the day of what they downloaded. We want to make sure it's at their fingertips on streaming platforms."