Lil Wayne's Alleged Tour Bus Shooter Peewee Roscoe Released From Jail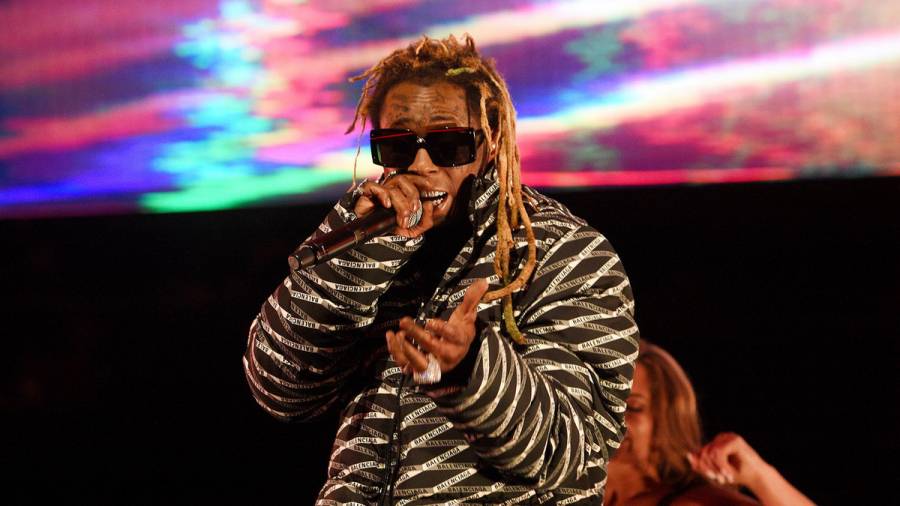 The alleged gunman who was accused of shooting up Lil Wayne's tour bus in 2015, Jimmy Winfrey, has reportedly been released from jail. Winfrey's attorney Steven Shadow says Winfrey — who goes by Peewee Roscoe — was released on Friday (November 6).
"He was released from his Georgia sentence in August but was transferred to Florida on a probation violation case," Sadow said. "That Florida probation violation case was just resolved and he is now released from jail."
Winfrey celebrated his newfound freedom with an Instagram post upon his release. "IM FREE DEATHB4DISHONOR $LATTMAFIA BIZNE$$ 4EVERYOUNG GOATFREE BANKROLLMAFIA Y$L," he wrote alongside himself stepping off a private jet.
View this post on Instagram

IM FREE DEATHB4DISHONOR $LATTMAFIA BIZNE$$ 4EVERYOUNG GOATFREE BANKROLLMAFIA Y$L
In March 2015, Weezy's tour bus was sprayed with a barrage of bullets while it was cruising down Atlanta's I-85 freeway following a confrontation at Club Compound, although none of them actually hit the bus. No initial arrests were made, but a judge soon issued a warrant for Winfrey and he turned himself in to Cobb County Police in June of that year.
He was subsequently charged with aggravated assault, terroristic threats, possession of a firearm by a felon and criminal gang activity and was facing 20 years in prison. Young Thug and Birdman, who were both on enemies of Wayne at the time, were listed as co-conspirators in the original indictment but were never charged.
Winfrey eventually pleaded guilty to six of the 27 counts he faced and was sentenced to 10 years in prison in addition to 10 years of probation in 2015. But then he appealed the ruling, insisting the judge pushed him into entering a guilty plea. His conviction was ultimately overturned in 2018.
At the time, the Atlanta Journal Constitution reported Winfrey allegedly committed the act to improve his gang standing.
"Said accused did commit said act in order to gain status in his criminal organization by a committing a high profile shooting of a rival rap artist," Winfrey's warrant stated. "Said accused has associated himself with known blood gang members in the Atlanta area."