Lil Xan Moved From Psych Ward To Drug Rehab Following 5150 Hold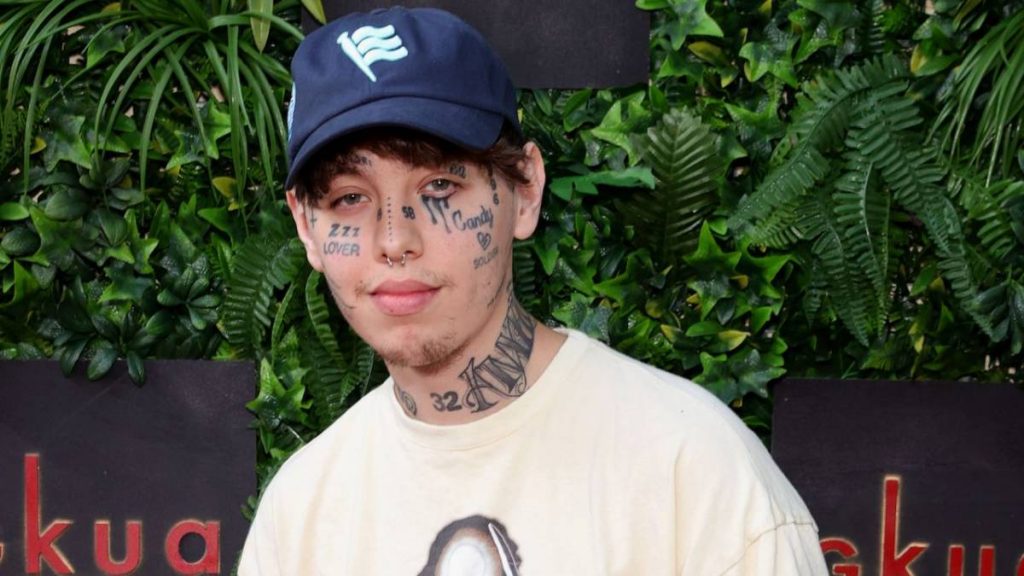 Lil Xan is reportedly out of the psychiatric ward and on his way to rehab. According to TMZ, the 25-year-old rapper spent three days in a mental hospital after checking himself in on a 5150 hold. A mixture of exhaustion, dehydration and depression from online bullying apparently fueled his decision to seek help.
After the 72 hours, doctors deemed Lil Xan harmless to himself and others. Subsequently, he'll be released into the care of rehab facility where he'll continue working on his substance abuse issues and mental health.
On Wednesday (March 23), he uploaded a pair of photos to his Instagram Stories and admitted he checked himself in on a 5150, the California law code for the temporary, involuntary psychiatric commitment of individuals who present a danger to themselves or others due to signs of mental illness.
"DIDN'T WANT TO EVEN LET PEOPLE KNOW HOW BAD IT WAS AFFECTING MY MENTAL HEALTH BUT I FEEL I SHOULD BEEN IN THE HOSPITAL ON A 51/50," he wrote alongside a photo of himself in a gurney. "PLEASE STOP SPEAKING ABOUT ME IF YOU DONT KNOW ME IM A HUMAN BEING JUST LIKE YOU."
View this post on Instagram
Lil Xan admitted he sought help after online bullying ramped up in December 2021 when he outed his former manager, Status Quo, for allegedly supplying him with the drugs that almost killed him.
"CRAZY EVER SINCE I SPOKE OUT AGAINST THE INDUSTRY SO MANY FALSE NARRATIVE VIDEOS ABOUT ME START SURFACING ON THE INTERNET LIKE WILDFIRE," Xan said. "IF YOU THINK IM BROKE I ASK YOU TO DIG DEEPER AND DO YOUR OWN RESEARCH THEN BELIEVE A STUIPD YOUTUBE VIDEO.
"IM LIVING VERY VERY COMFORTABLY AND ASK THE PEOPLE SPEAKING LIES ABOUT ME TO PLEASE STOP AS ITS AFFECTING MY MENTAL HEALTH."
In a since-deleted Instagram post, Xan explained why he decided to shine the light on Status Quo.
"[Am] I putting 100% of the blame on him? no I was a drug addict how could I !" he said. "Am I telling you that he was doing nothing but speeding up my drug use by supplying my the very pills that could've killed me ? YES ! I'm making this public because I know in my heart this happens way too often and it's how we end up losing some of the greatest artist way too young.
"These people must answer for there crimes,I remember days on tour my security would have to check on me to see if I was still breathing! But as long as I was medicated enough to get on stage and make that bag for me and the team everything was all good lol what a joke."