Lil Yachty Explains How He Helped Kid Cudi Land On Kanye West's 'Moon'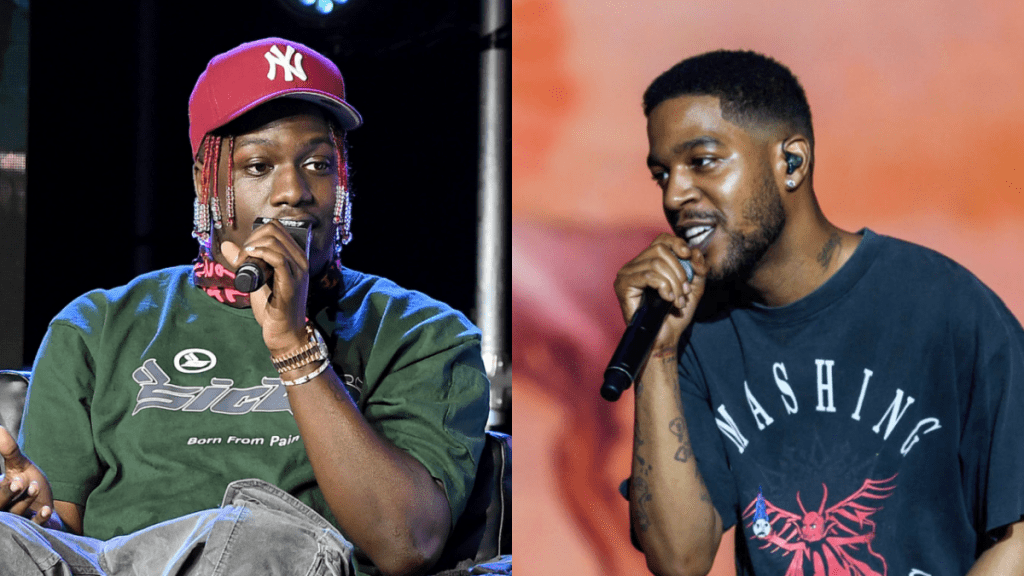 Atlanta, GA – From JAY-Z teasing "the return of The Throne" on "Jail" to Fivio Foreign stealing the show on "Off The Grid," Kanye West's chart-topping Donda album is stacked with standout guest appearances. One collaboration that has also been winning plaudits is "Moon" featuring Kid Cudi and Don Toliver.
Arriving roughly halfway through the album, "Moon" is a tender, spiritual interlude carried by the potent combination of Cudi's signature soothing vocals and Don Toliver's high-pitched crooning. "Sittin', I sip out my cup/Thinkin' I should be a better me," the Lonely Stoner reflects over mellow electric guitar riffs.
The result, as countless fans' tweets can attest to, feels like the Winnie-the-Pooh-floating-in-the-sky meme.
Don Tolliver, Kanye and cudi on Moon is one of the best things that happened this year 😂 pic.twitter.com/fpat40LOKS

— Daniel (@NoHoesDanielV2) September 5, 2021
As it turns out, Kid Cudi's "Moon" cameo wouldn't have happened if it wasn't for Lil Yachty. During a Twitch livestream on Tuesday (September 7), the Atlanta rapper explained how his A&R skills helped coordinate the latest Kanye West-Kid Cudi collaboration, with help from fellow Donda collaborator Vory.
"I'll tell y'all a true story," Yachty, who appears on the Donda cut "Ok Ok," said while playing Skate 3. "So I was on TikTok, right? And when the first listening party happened, they took the excerpt from 'Moon' and they played it … Me and everyone in the comments [on TikTok] was like, 'Damn, man! Kid Cudi would sound great on this!'
"So I hit up Vory. I said, 'Vory, man. Cudi gotta get on 'Moon." He hit Ye and then Ye got Cudi, he hit Cudi. And that's how Cudi got on 'Moon,' 'cause he wasn't on there originally." Yachty then joked, "Y'all can thank me."
View this post on Instagram
"Moon" was debuted during Kanye West's first Donda listening session on July 23, albeit featuring only Don Toliver's cameo. With Yachty's help, the song was updated in time for the August 5 Donda event with Kid Cudi's vocals.
During Kanye's third and final listening session on August 26, however, Cudi was replaced on "Moon" with the Sunday Service Choir. When Donda finally hit streaming services on August 29, the track was restored to its second version featuring both Kid Cudi and Don Toliver.
"Moon" is just the latest in a prolific series of Kanye West and Kid Cudi collaborations. The pair first linked up on Mr. West's seminal 2008 album 808s & Heartbreak before working together on Cudi's 2009 debut Man on the Moon: The End of Day.
Despite Cudi's departure from G.O.O.D. Music in 2013, the dynamic duo kept their chemistry alive on songs such as "Gorgeous," "Erase Me" and "Father Stretch My Hands, Pt. 1." In 2018, Ye and Cudi's creative partnership culminated in the joint project Kids See Ghosts.
Listen to Kanye West, Kid Cudi and Don Toliver's "Moon" below.