Lil Yachty Tries To School Bhad Bhabie On Instagram Live Following 'Ink' Cover Reveal + It Doesn't Go Well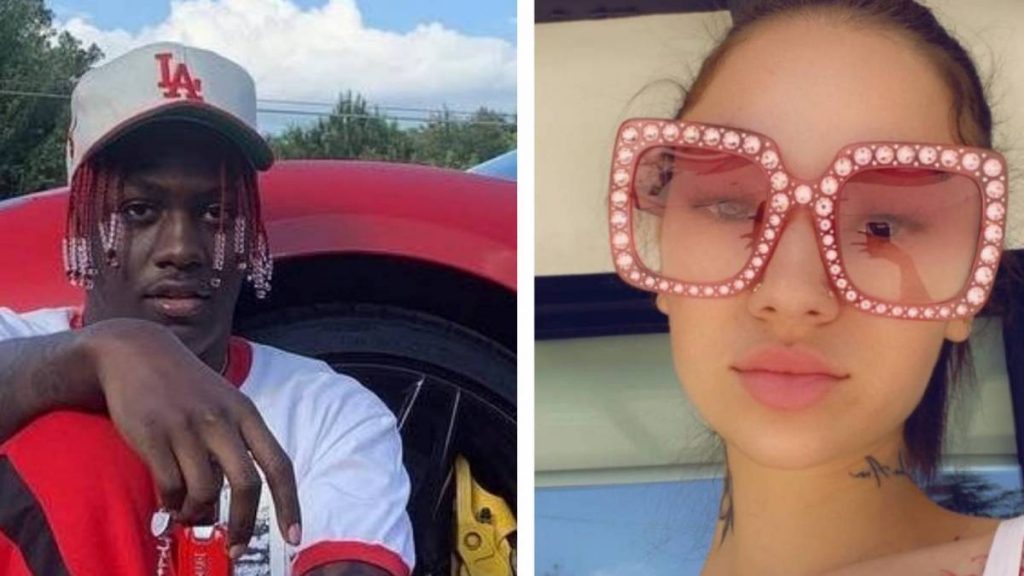 No matter how hard Bhad Bhabie tries to distance herself from her past, people are always going to know her as "Cash Me Ousside" girl Danielle Bregoli, the problematic teen from the Dr. Phil show. Now 18, the Atlantic Records artist has established a rap career with videos such as "These Heaux" and "Do It Like Me" as she attempts to shed the Dr. Phil shadow.
But with the type of visibility Bhad Bhabie has (17 million followers on Instagram alone), the hate is going to keep flying in her direction. On Tuesday (July 20), Bhad Bhabie shared an Instagram photo of her new Ink magazine cover. Rocking a tiny bikini and her numerous tattoos, the Florida native is branded a "firestarter" in the subhead, a fitting title considering what happened after she posted the photo.
View this post on Instagram
As the negative comments started pouring in, Bhad Bhabie hopped on Instagram Live to address the chatter and wound up getting a lecture from her business partner Lil Yachty, one she evidently didn't want to hear.
Yachty begins, "I need you to understand there's a better way to get your point across," to which Bhad Bhabie screams back, "It's so frustrating that the internet is so fucking sensitive to anything I do or anything anyone else does. But then the minute one of us come for them, 'Oh, why you talkin' 'bout me'… Like, what?! How does that even make sense?
"The one thing I'm really really sick of is the whole 'Bhad Bhabie is a cultural appropriator.' No! Y'all make these words have different terms to what they even mean. Cultural appropriation is if I was to sit up and say, 'Oh a certain race looks ugly with that,' and then I go do that on myself. If I say Black girls are ugly with braids and then I go get them, that's cultural appropriation or when girls put chopsticks in their hair, that's cultural appropriation."
View this post on Instagram
Lil Yachty calmly replies, "But I need you to understand this don't help nothing … you gotta understand shit come with this lifestyle."
But Bhad Bhabie continues to shout at the camera and says she refuses to allow the internet to get the best of her.
"Why is you on Live though?" Yachty contests. "Deal with that shit in private. Fuck all this Live shit, bro."
lil yachty bhad bhabie fight lmao @BhadBhabie @lilyachty #bhadbhabie pic.twitter.com/XkfTVHLXFX

— gabrielle moniz (@moniz_gabrielle) July 21, 2021
Again, Bhad Bhabie won't back down and snaps, "No! 'Cause listen, I ain't even do nothing. I didn't even tell The Shade Room to post that shit. The magazine told me to post that shit. And I'm looking like, 'Wow. These people are really going at me."
Yachty then points out she's doing well for herself, but Bhad Bhabie argues, "That don't mean I don't have feelings."
He continues, "If you upset because you can't please the world, you ain't never going to be able to enjoy life," to which she says," I know not everyone is going to like me!"
She the directly addresses her haters with, "Cut the shit. You don't live in my shoes! You ain't as popular. You ain't got as much money as me. You ain't nothing to do with me. So you don't know me or what a person like me goes through."
Lil Yachty concludes, "On the real, I'm going to let you know something. You understand right now it's you in a room yelling at a phone screen. For what though? Why?"
She replies, "It makes me feel better. I don't give a fuck."
From there, Yachty says "goodnight" and hangs up on her.