Logic Reveals How FaZe Clan Helped His Career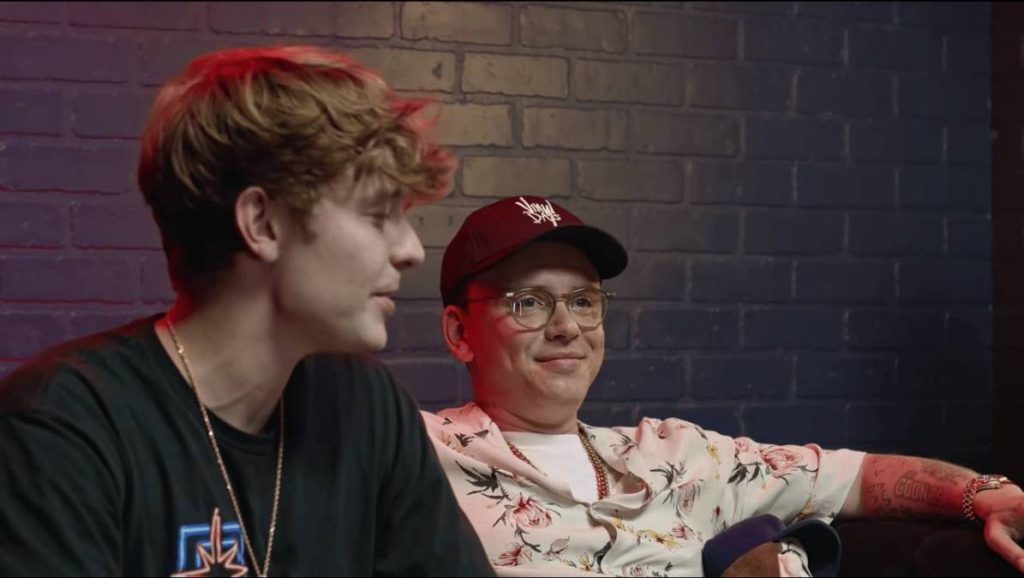 Logic has revealed how the popular esports organization FaZe Clan is partially responsible for kickstarting his career.
In an interview with professional gamers and FaZe Clan affiliates FaZe Blaze and Tommy Unold on their show The Lab, Logic said he was once gifted a sweatshirt from the Clan that he later wore in his music video for his 2012 single "The Spotlight."
"Temperr just hit me up and I was like, 'What the hell is this FaZe Clan?'" Logic said. "And he was like, 'Yeah man! I like your music,' and I was like, 'Cool you like Call of Duty, so do I, you seem like a nice guy.' And he was like, 'Oh can I send you a hoodie?' and I was like, 'ok.'"
He continued, "It was pretty cold in Maryland and I needed to shoot a video and I was wearing all black and I was like, 'Oh this hoodie's really cool it matches my infrared Jordan 6's.' So I wore that and then next thing I know there's millions of people listening to my music I had no idea about at all because I was cold. So I'm really hyped that that happened, and now I'm sitting here on this couch bro."
Elsewhere in the interview, Logic played through a quick game of Super Meat Boy, and when asked to list out his favorite producers, spoke highly of Madlib.
"You know I really do love Madlib and no one's really heard us work together," Logic said. "I've kinda released a few snippets for fun on YouTube cause I was like YOLO, which is dope."
He continued by speaking highly of T-Minus, who he said handled the base on his Vinyl Days cut "Decades."
Logic is currently in the final stretch of his Vinyl Days Summer Tour with Wiz Khalifa, which began on July 27 and concludes in St. Louis, Missouri on September 2. 24kGoldn, DJ Drama, Fedd The God and C Dot Castro also appeared at numerous stops along the way, with Berner and Rubi Rose performing on a few select dates as well.
While the tour has featured some heartwarming fan interactions, Logic's most recent show in Indiana was forced to end early after false reports of gunfire incited mass panic in the crowd.
The incident occurred during Wiz Khalifa's leg of the show at the Ruoff Music Center in Noblesville, where unconfirmed reports of gunfire caused concertgoers to flee the venue in droves. A statement from the Hamilton County Sherrif's Office later noted "a disturbance" had been reported from the outdoor venue's lawn area but said "police staff deployed multiple quick response teams and swept the area. No weapons were found."
In another statement to Rolling Stone, representatives for the Ruoff Music Center and Live Nation praised the security team's response to the disturbance. "Thank you to staff and local authorities for acting quickly to support everyone in attendance," the statement read.
Revisit "The Spotlight" below.