Logic Says 6ix9ine Is A 'Prime Example' Of Rappers Playing A 'Character'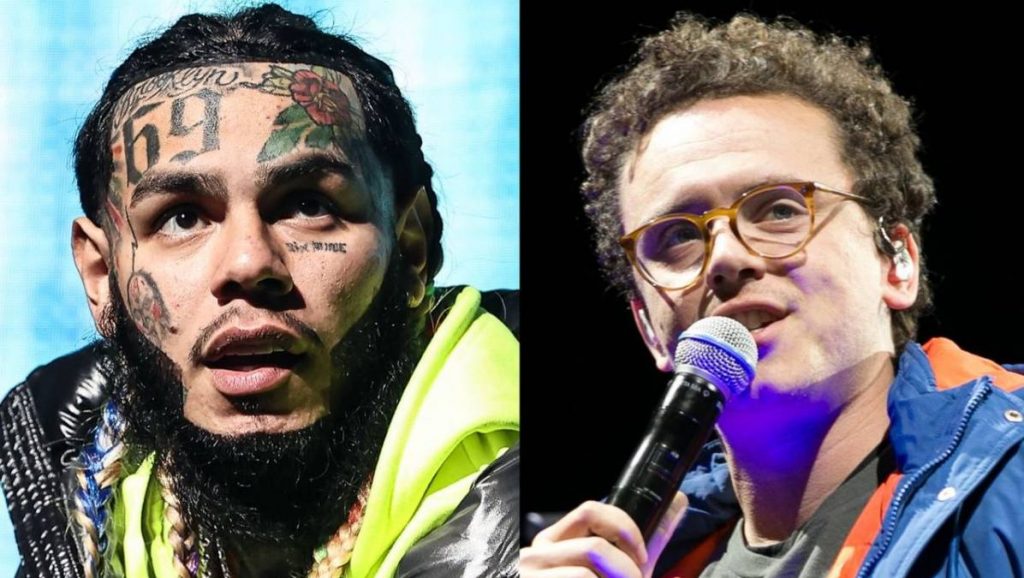 Logic has spoken about controversial rapper 6ix9ine in a new interview, calling him a "prime example" of someone deciding to play a "character."
The Vinyl Days rhymer recently appeared as a guest on Jake Paul's podcast IMPAULSIVE, and during his visit he hit a quick freestyle, spoke about his coming out of retirement, and picked apart 6ix9ine.
"99% of rappers are a mask," Logic said at the 18:34 mark. "They wear a mask that's not really who they are, and respectfully, Tekashi 6ix9ine is a prime example of this. It's very evident, right? I'm not talking shit, I'm just saying that he puts on this character. Especially just based off what he said in court."
He continued: "That's not my fuckin' business. I'm not calling Tekashi 6ix9ine out, I'm just simply saying you have these people that's like, 'I'll kill you, murder, drugs this and dah dah'. When you shit on somebody's music like that…what they're really saying is he's wack, he's this, but he's like, I don't give a fuck cause this isn't even really me."
6ix9ine has yet to respond to Logic's claims, but the New York rapper looks like he's been having a good summer so far. While 6ix9ine's musical output has declined, the rainbow-haired rhymer took to Instagram earlier in July to claim he cleared half a million dollars for a 40-minute show in Turkey.
"THE BEST IN THE WORLD," he wrote. "You can't stop what GOD has planned for someone. 15,000 sold out show Istanbul Turkey. 500,000$ for 40 minutes. All around the world I'm loved and known in every part. You guys need festivals to have big stages, only known in America. It needs to be 20 artist performing for people to show up. Don't @ me argue with ur self."
He added on his Instagram Stories: "I drop a song ONCE a year. Only released 2 songs in the past 2 years (750 days). I sell out shows all around the world. I would hate me too."
As for Logic, he dropped Vinyl Days on June 17, which featured appearances from Action Bronson, Russ, Wiz Khalifa, Curren$y, RZA, AZ, The Game and others.
A new documentary detailing Logic's final days at Def Jam also dropped on July 14 and came after he announced on July 1 that he had signed to BMG. He revealed the new partnership would allow him to own his masters for the first time ever.
The Maryland rapper is also getting ready to head out on his Vinyl Verse Summer Tour with Wiz Khalifa, which kicks off July 27 in Irvine, California at the FivePoint Amphitheatre and ends on September 2 at the Hollywood Casio Amphitheatre in St. Louis, Missouri.
Watch Logic's full interview on IMPAULSIVE above.