Machine Gun Kelly Boo'ed & Flipped Off At Louder Than Life Rock Festival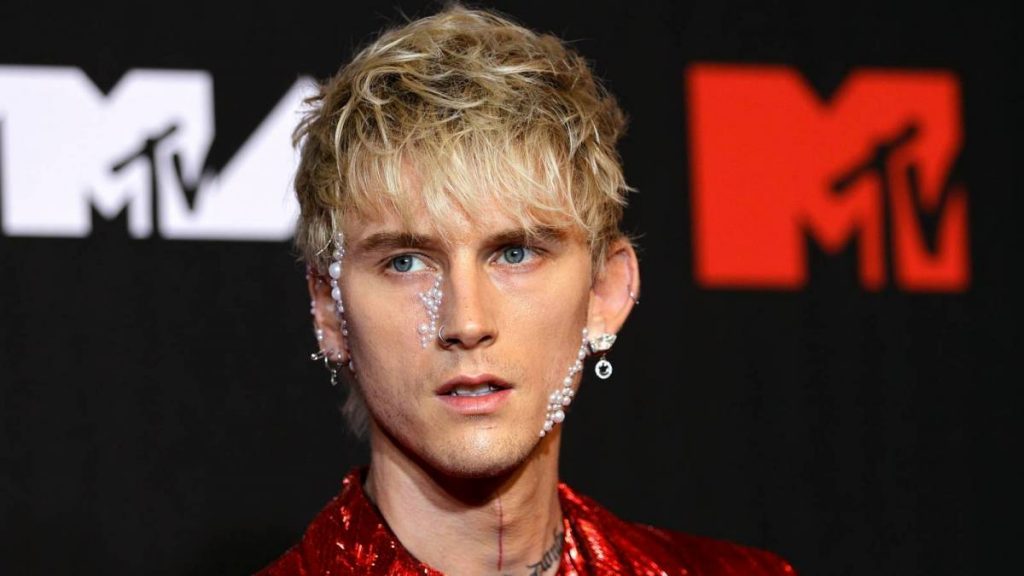 Louisville, KY – Machine Gun Kelly fully transitioned from rap to pop-punk with his 2020 Tickets To My Downfall album, which debuted at No. 1 on the Billboard 200 upon its release.
But despite MGK's success in the genre, fans at the Louder Than Life Festival weren't so welcoming to the wiry, guitar-playing singer. Held in Louisville, Kentucky on Saturday (September 25), the annual rock fest featured artists such as Metallica, Korn, Jane's Addiction, Anthrax and Judas Priest.
When it was time for Machine Gun Kelly's set, the crowd began flipping the former rapper off and shouting "boo" as he stood onstage.
#MGK got shit on at #LouderThanLife. Kudos, Louisville. pic.twitter.com/vSati9pV53

— ?????? ?????? (@ThatJoshDude_) September 26, 2021
THATS MY NEPHEW YOU ARE YELLING AT. watch your tone @machinegunkelly & that "weird outfit" he is wearing IS FUCKING @slipknot pic.twitter.com/dr5bh8B73u

— daylee ? (@daylisbell) September 26, 2021
As for why, it could be tied to the disparaging comments Machine Gun Kelly made about Slipknot while performing at Riot Fest in Chicago earlier this month.
Not only did he say he was happy to not be a "50-year-old wearing a mask" like lead singer Corey Taylor, he also claimed Taylor did a verse for Tickets to My Downfall that was "fucking terrible," so it didn't make the album.
But Taylor fired back with receipts via Twitter, writing, "I don't like people airing private shit like a child. So this is all I'll say: I didn't do the track because I don't like when people try to 'write' for me. I said NO to THEM. So without further ado….#receipts. This is all I'm going to say about it."
Check it out below.
I don't like people airing private shit like a child. So this is all I'll say: I didn't do the track because I don't like when people try to 'write' for me. I said NO to THEM. So without further ado…. #receipts
This is all I'm going to say about it. pic.twitter.com/pkhweg1Ptn

— SHRED DJENT REDEMPTION (@CoreyTaylorRock) September 20, 2021