Machine Gun Kelly Breaks Mod Son's Windshield Raging On The Sunset Strip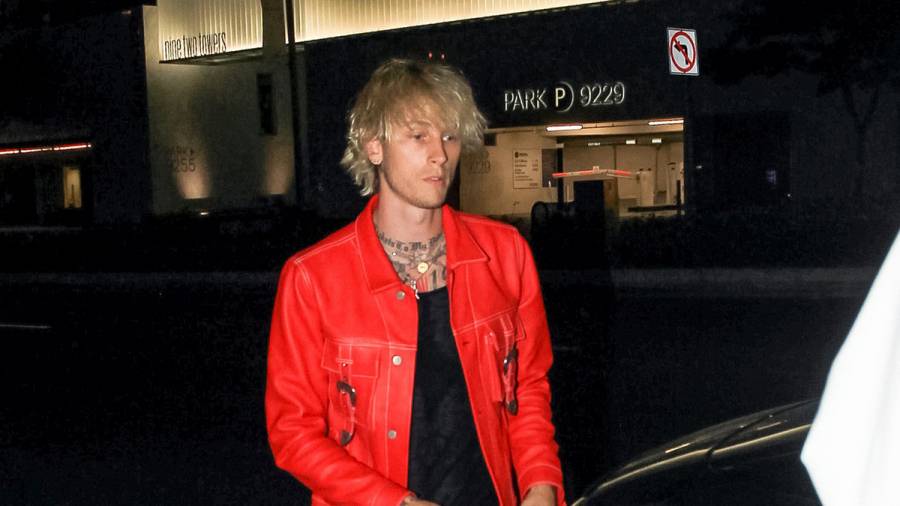 Los Angeles, CA – Machine Gun Kelly partied too hard and ended up breaking his friend Mod Son's car window as a result.
Mod reposted a clip from MGK's Instagram Live in which the Interscope Records artists promised to atone for breaking the windshield during a wild night on the Sunset Strip.
"Hey @machinegunkelly u owe me a fucking new windshield here's ur reminder punk," Mod wrote in an Instagram caption.
MGK added, "Fuck i owe you a new windshield bro my bad!!! @modsun."
View this post on Instagram

fuck i owe you a new windshield bro my bad!!! @modsun ??
In the Instagram Live video, MGK owned up to his actions.
"I want you guys to hold me to this because I'm fucked up," he said. "But Mod, I owe you front car window, dude. That's my bad. That's my bad, dude."
Mod noted, "This is the craziest thing he's done ever … He kicked this out while we were driving!"
MGK's own song "Concert For Aliens" made him rage to the point of kicking out the car window. The track appears on his latest album Tickets To My Downfall, which was released on September 25.
Tickets To My Downfall marked a departure from MGK's Hip Hop roots, switching his style to the pop-punk genre. The 15-track LP was produced entirely by Blink-182's Travis Barker.
Stream MGK's Tickets To My Downfall below.