Machine Gun Kelly Happily Collects Trippie Redd's Forgotten Blunts After Studio Session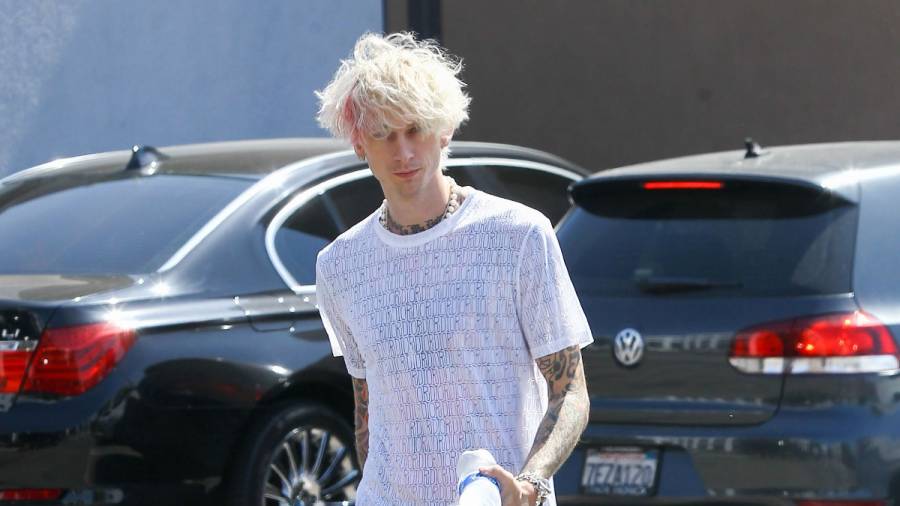 Trippie Redd left an accidental gift for Machine Gun Kelly after hanging out together at Travis Barker's studio.
The three artists were together on Wednesday night (September 30), jamming out to MGK's new album Tickets To My Downfall – which is executive produced by the Blink 182 drummer. In a video posted after Trippie left, MGK revealed the multiple blunts he'd left behind … which of course then became his own property.
View this post on Instagram

#machinegunkelly just got a donation from #trippieredd
Trippie also appears on Tickets To My Downfall on a cut called "all i know." The 15-track album was released Friday (September 25) and is currently projected to debut as the No. 1 album in the country with an estimated 95k album equivalent units. The project, which is his fifth studio album, will be MGK's first No. 1.
View this post on Instagram

all i know is i don't know nothin!🖕🏼😝 @trippieredd #TicketsToMyDownfall buy + stream album EST lets gooooo
Drake recently reached out to MGK to show him love for reinventing himself with the new project, which takes on the pop-punk sound Barker helped popularize in the early aughts with Blink 182. In a DM shared in one of the "Kill Shot" rapper's vlogs, Drizzy shared some kind words.
"I'm happy for u my g," he wrote. "You are reinventing and look like you are genuinely enjoying it which is not easy for us. I wish you the best with the new album. Always been a real one."
Stream Tickets To My Downfall below.